KUT's revitalization promotion support
2016.3.30information
KUT's revitalization promotion support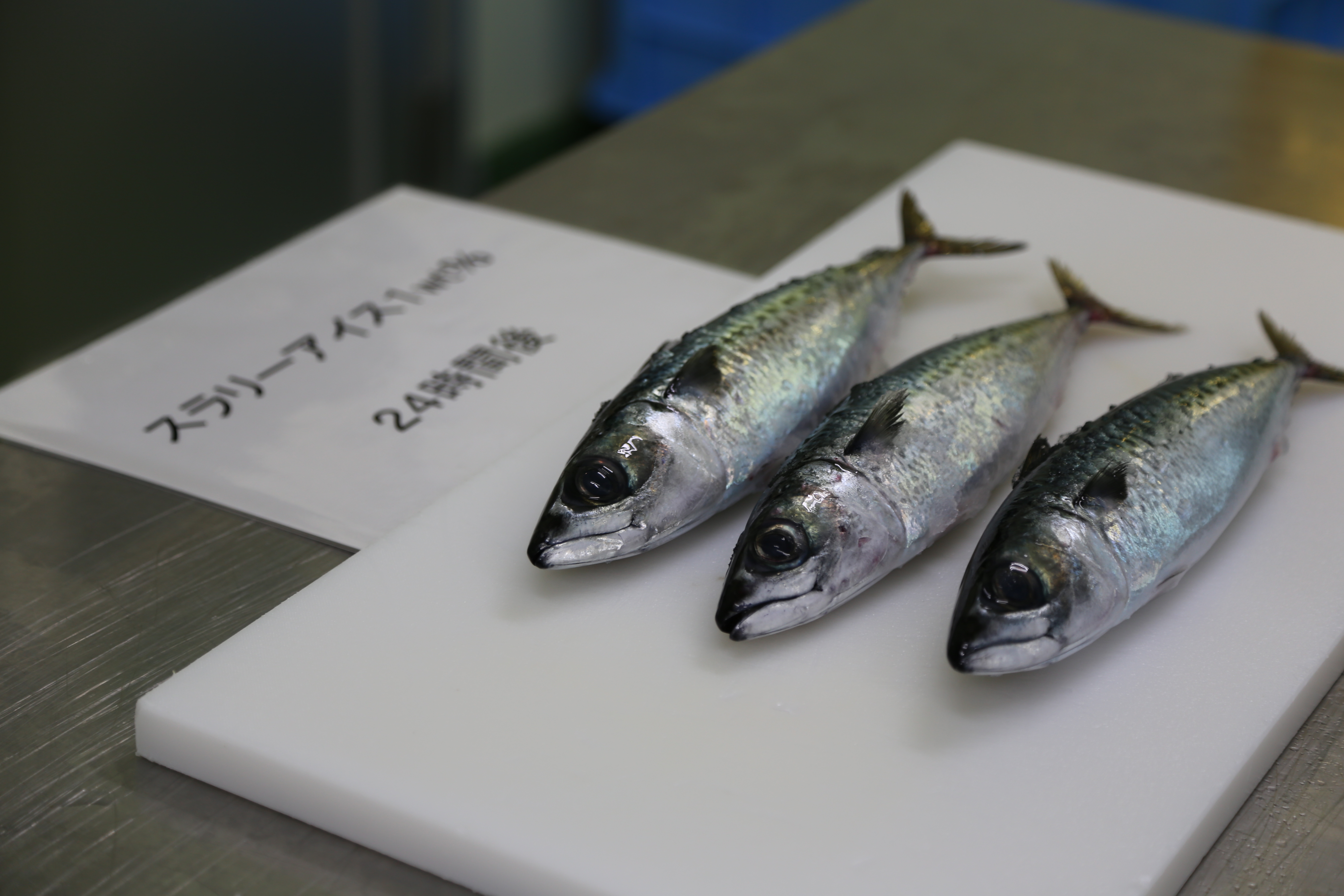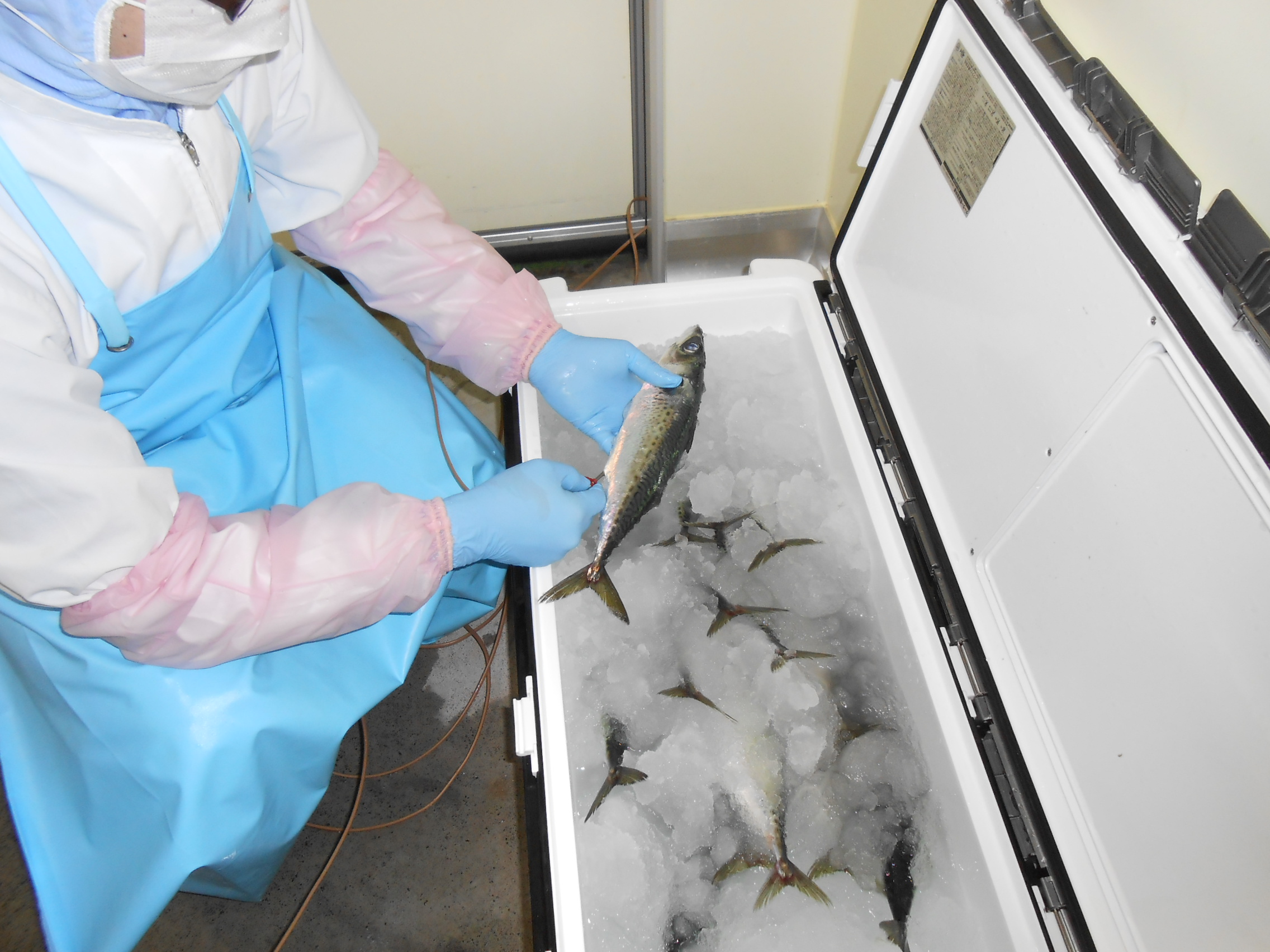 Revitalization Promotion Program by Japan Science and Technology Agency supports research development to industrialize earthquake-affected firms and research institutions for the purpose of revitalization from Great East Japan Earthquake.
One of the successful cases is "Development of maintaining freshness of Sanriku fishery products using slurry-ice" collaborated by Kochi University of Technology and Kamaishi Hikari Foods company which is a fish processing company in Iwate prefecture since 2012.
Associate Professor Yasunori Matsumoto, School of Systems Engineering and Head, Manufacturing Research Laboratory, Research Organization for Regional Alliances developed sherbet-like slurry-ice which maintains freshness of fish with optimum temperature. Slurry-ice enables fishes peculiar to Tohoku region to be carried to urban areas with highly freshness and highly added value. This discovered a possibility of new business creation in rural areas which lead further development from revitalization.