Facility outline
Fees
| | | |
| --- | --- | --- |
| | A-type | B-type |
| Room fee | 30,000 yen/month | 27,500 yen/month |
| Common service fee *1 | 30,000 yen/year | 30,000 yen/year |
| Entrance fee (for cleaning & repair) *2 | 30,000 yen | 30,000 yen |
Notes
---
Floor MAP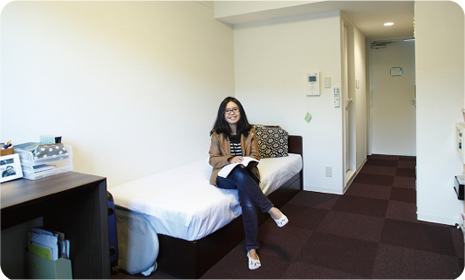 Resnanti Utami Handayani (from Indonesia)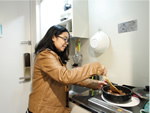 I feel comfortable living in this room with kitchen. For today's lunch, I made stir-fried veggies in Indonesian style with the spices I brought from my country. I enjoy chatting with other residents during my free time, and I also enjoy the special experiences often provided in the Communication Hall. The International House is a good place to deepen understanding of different cultures.
Room fee : 30,000 yen/month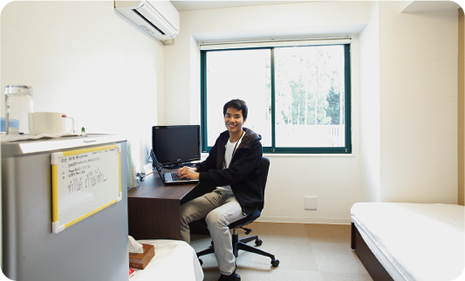 Junthorn Udorn (from Thailand)
I use my laptop both in my room and in our lab to push forward my research. I also work hard to master Japanese. To remember Japanese words and to keep Thai proverbs in my mind, I usually utilize my refrigerator. I write those words on slips and put them on the fridge. Cooking and eating is a fun time for me because I can communicate with other residents in the common kitchen and the lounge. We enjoy dinner together several times a week.
Room fee : 27,500 yen/month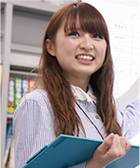 Youjo Chin (from Japan)
The life in the International House makes me feel like I'm abroad and it continues to inspire me. International residents often tell me the differences between Japan and their countries and ask me about Japanese culture. Through such a daily life, I sometimes find out that what I used to think of as a common sense is not common at all in international society.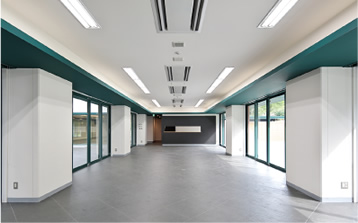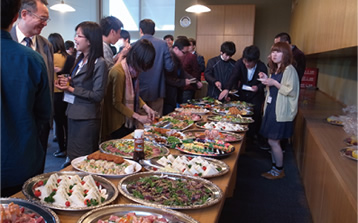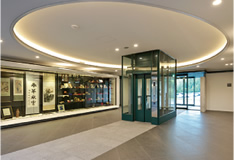 Entrance hall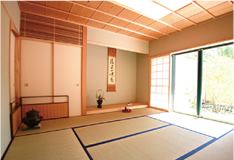 Tea-ceremony house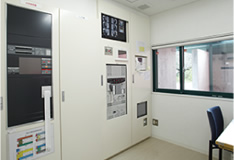 Building manager's office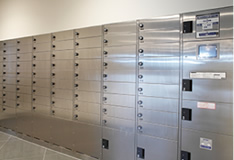 Mailboxes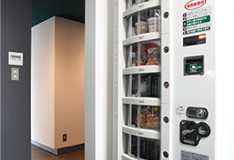 Vending machine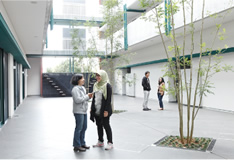 Center court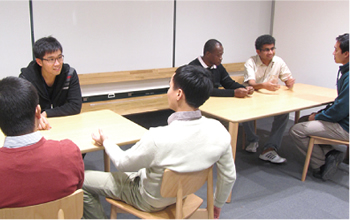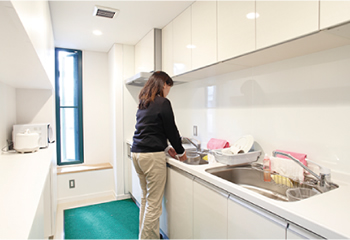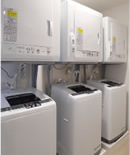 Laundry room
Located in each segregated area and on every floor (the 1st floor laundry room is for both sexes). Each laundry room has 3 washing machines and 3 dryers. Free of charge.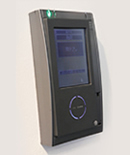 Security
Entrance to the building, elevators and gender-segregated areas are secured electronically. The residents gain access with their student ID cards.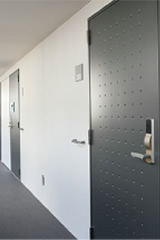 Front door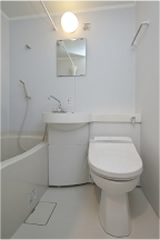 Unit bath and Toilet
Information for prospective residents