International Students Participate In A …
On December 12th, nine international students participated in an exchange event sponsored by the Kochi Yosakoi Lions Club. It was called "Let's Walk With The Tourist Guide! A Walk In Ryoma's Hometown: A Tosa Walk And A History Of The Joseikan."
This year marked the 12th time that this exchange event has been held. At this year's event and together with the members of the Kochi Yosakoi Lions Club, the students walked through the birthplace of Ryoma Sakamoto and places connected to him. They also learned the history of the Joseikan, a traditional hotel of long-standing and established in 1874 (the seventh year of the Meiji era).
At Memorial Museum at Ryoma's Birthplace , the students learned about the town's situation at the time and, through exhibits and models, about Ryoma's life from his birth to leaving the clan. It appears that they could feel his presence nearby, such as through taking pictures with the bronze statues of Ryoma and his family.
Mr. Sun Junlin (a second-year student in master's program), who is from China and had watched the NHK taiga drama Ryomaden, said that the event "was a good opportunity to be able to know more about Ryoma, in whom I had an interest." And it appeared that the show had become a pleasant memory.
We thank the Kochi Yosakoi Lions Club for holding this event and inviting us to it.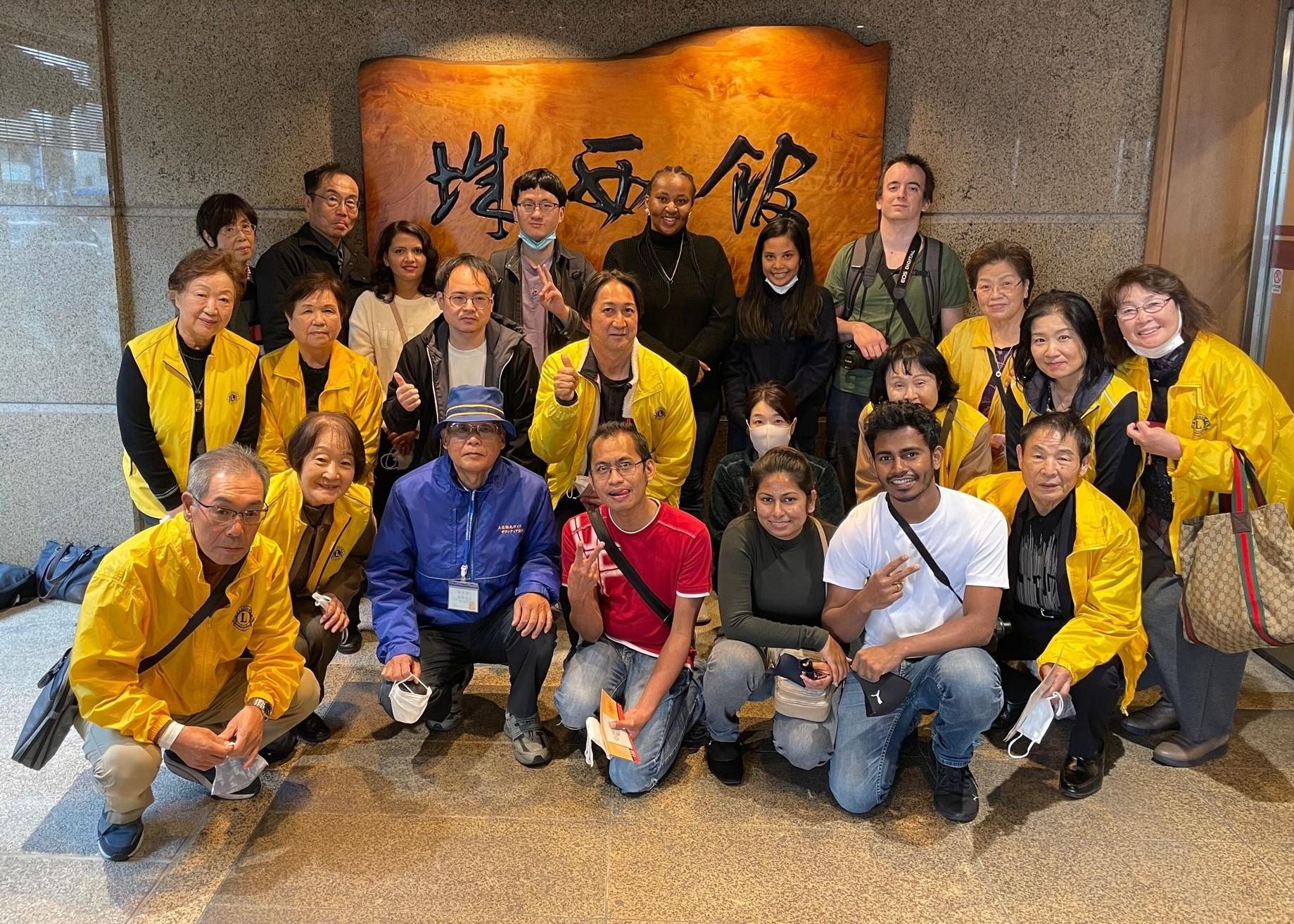 ※ About Ryoma Sakamoto

He was born the son of a low-ranking samurai in Kochi at the end of the Edo period. He supported The Satsuma(Kagoshima prefecture)-Chosyu(Yamaguchi prefecture) Alliance and he was critical in setting the stage for the Meiji Restoration. When he was assassinated, he was just 33 years old, but he was very important in bringing about the new era.