2021 Academic Year Graduation and Commen…
"2021 Academic Year Graduation Ceremony and Commencement Ceremony" were held on March 17 at the Kami Campus, where a total of 652 students (518 in the undergraduate program, 126 in the graduate program, and 8 in the doctoral program) received their degrees. 
In order to prevent the spread of the new coronavirus, this year's ceremonies were held in Campus Green and on a smaller scale. The ceremonies were attended only by those involved. The ceremonies were also streamed live for those who were not able to attend on the day.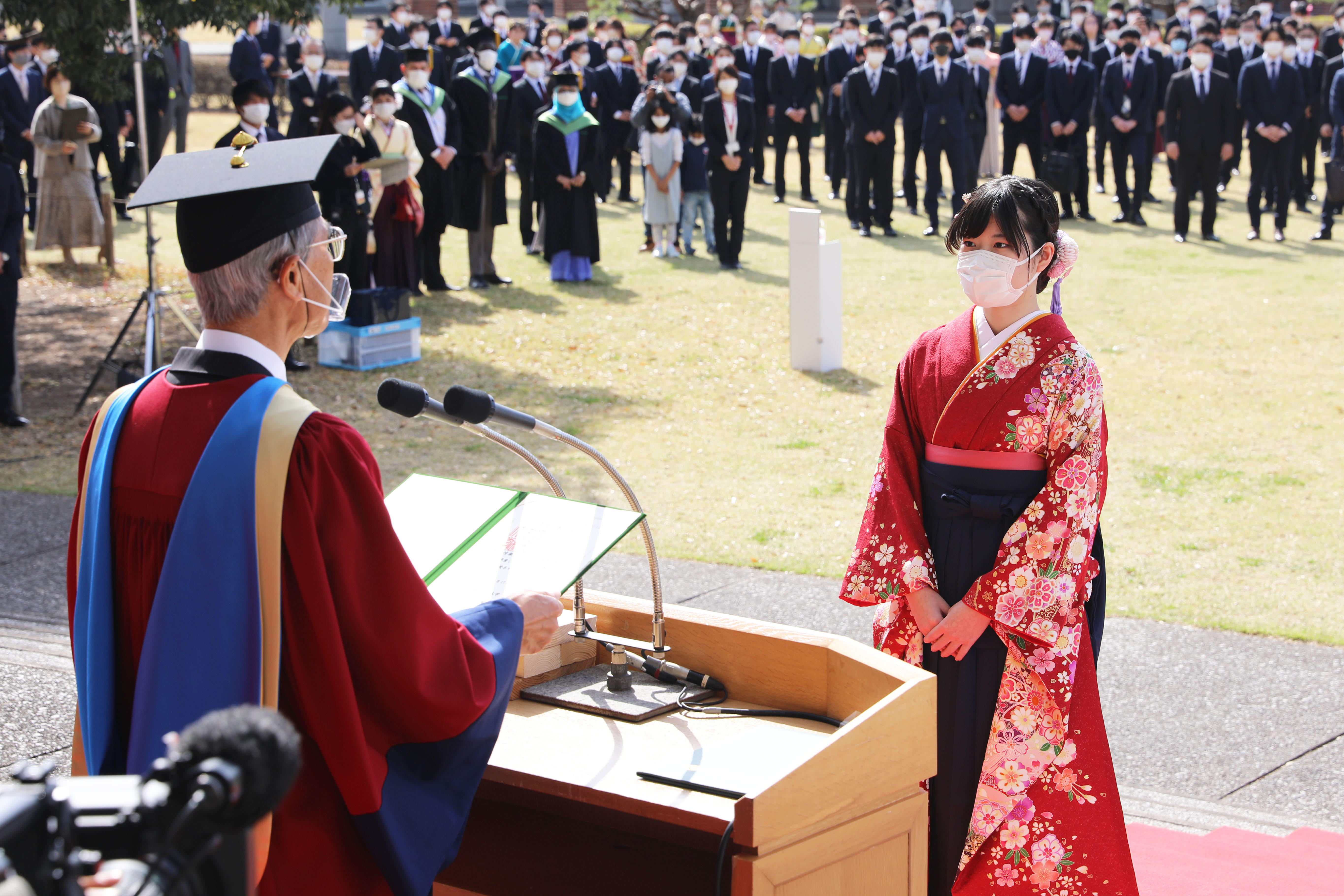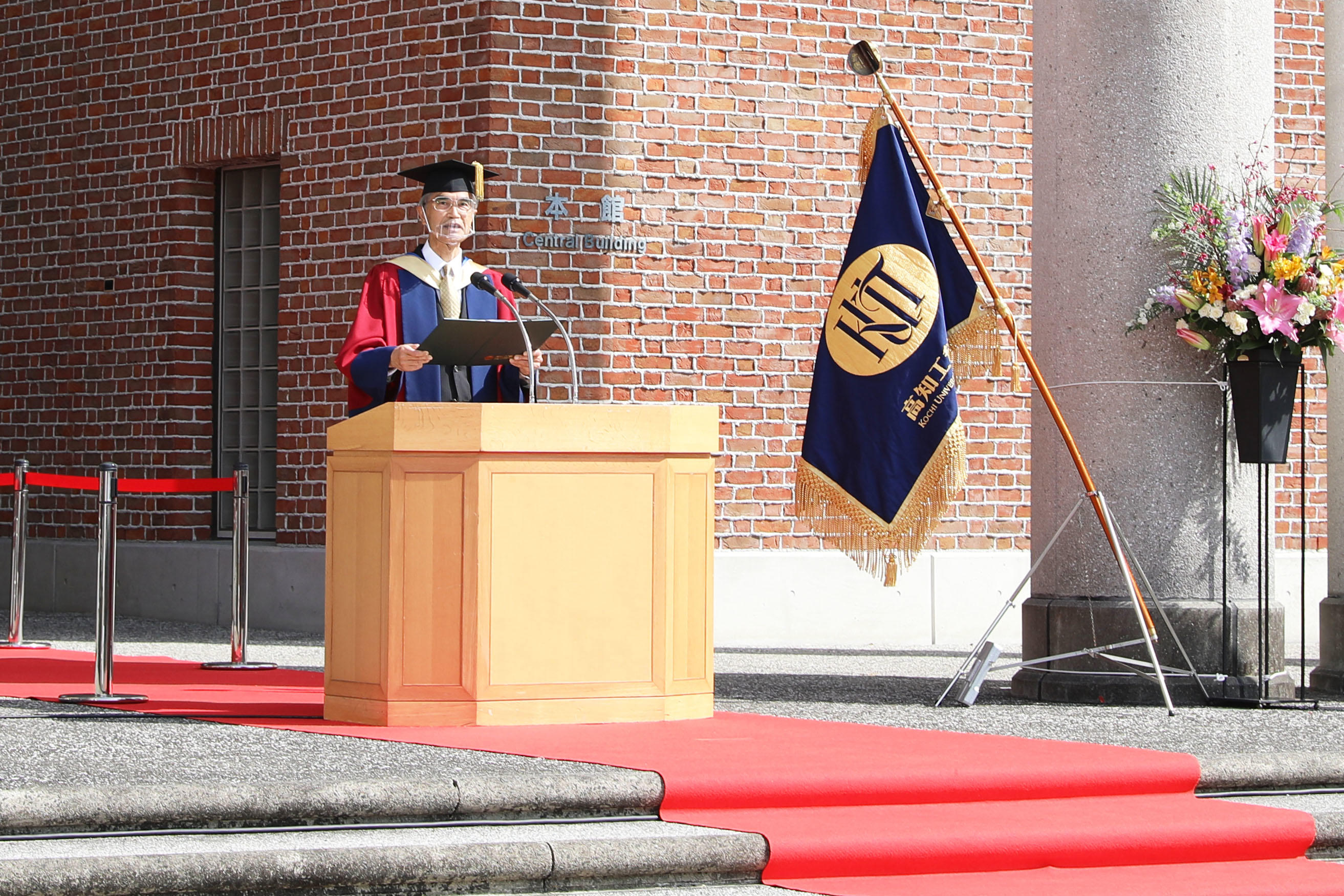 President Masahiko Isobe gave a commencement speech encouraging the graduating students, "Given that the concept of sustainability involves avoidance from the crisis of life, the realization of sustainability leads to guiding society as far as possible from the crisis of life. It means that each us should move away from the danger of life and create an environment where we can live our lives. At the same time, however, we should be able to convince our one-time life. Furthermore, whether or not you will have a satisfying life is a matter for each of you. No one will give you a solution instead. Therefore, I would like you to think about your life very carefully first and I would like you to determine the direction you should take and live your life in the future. I sincerely hope that your long life will be fulfilled,."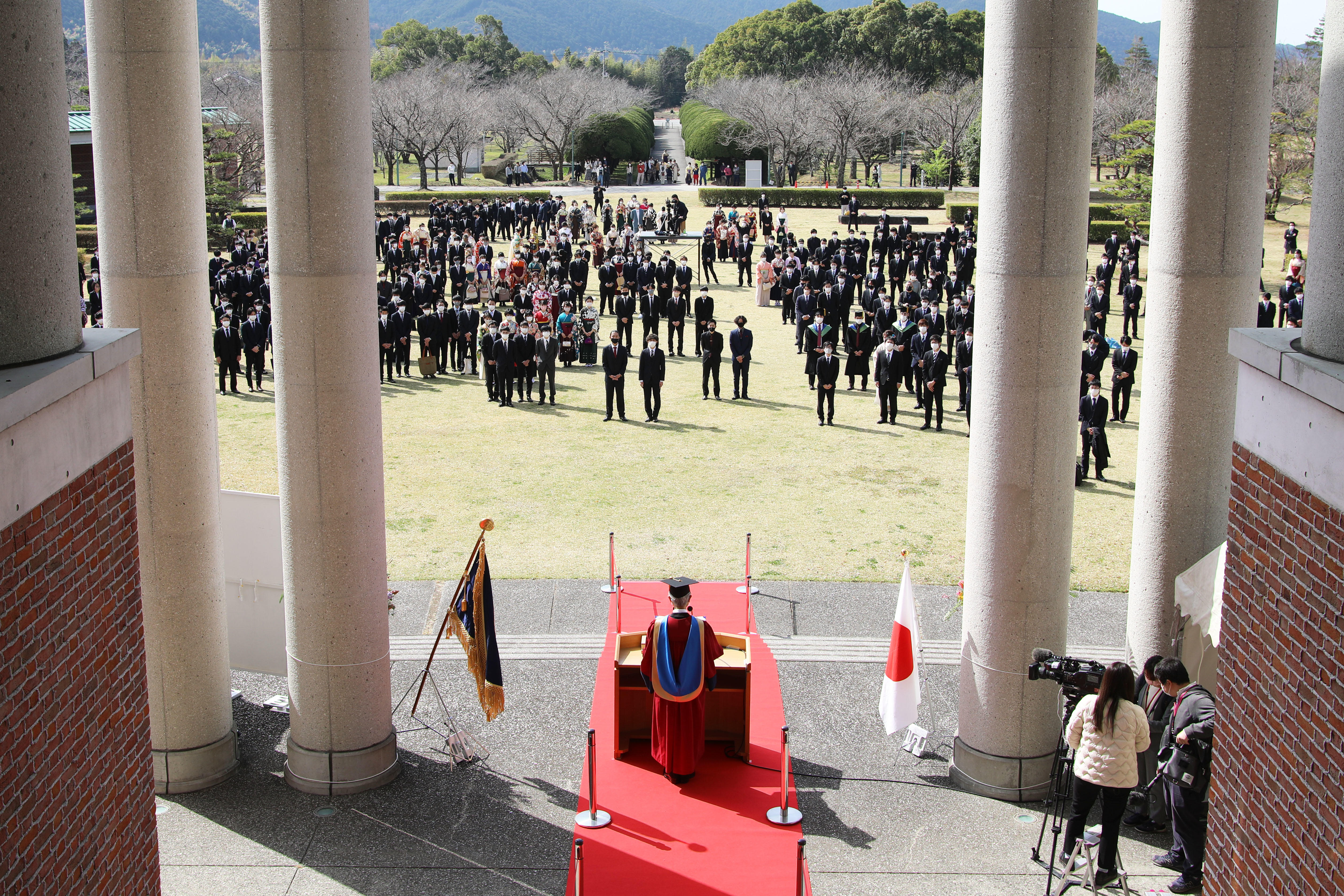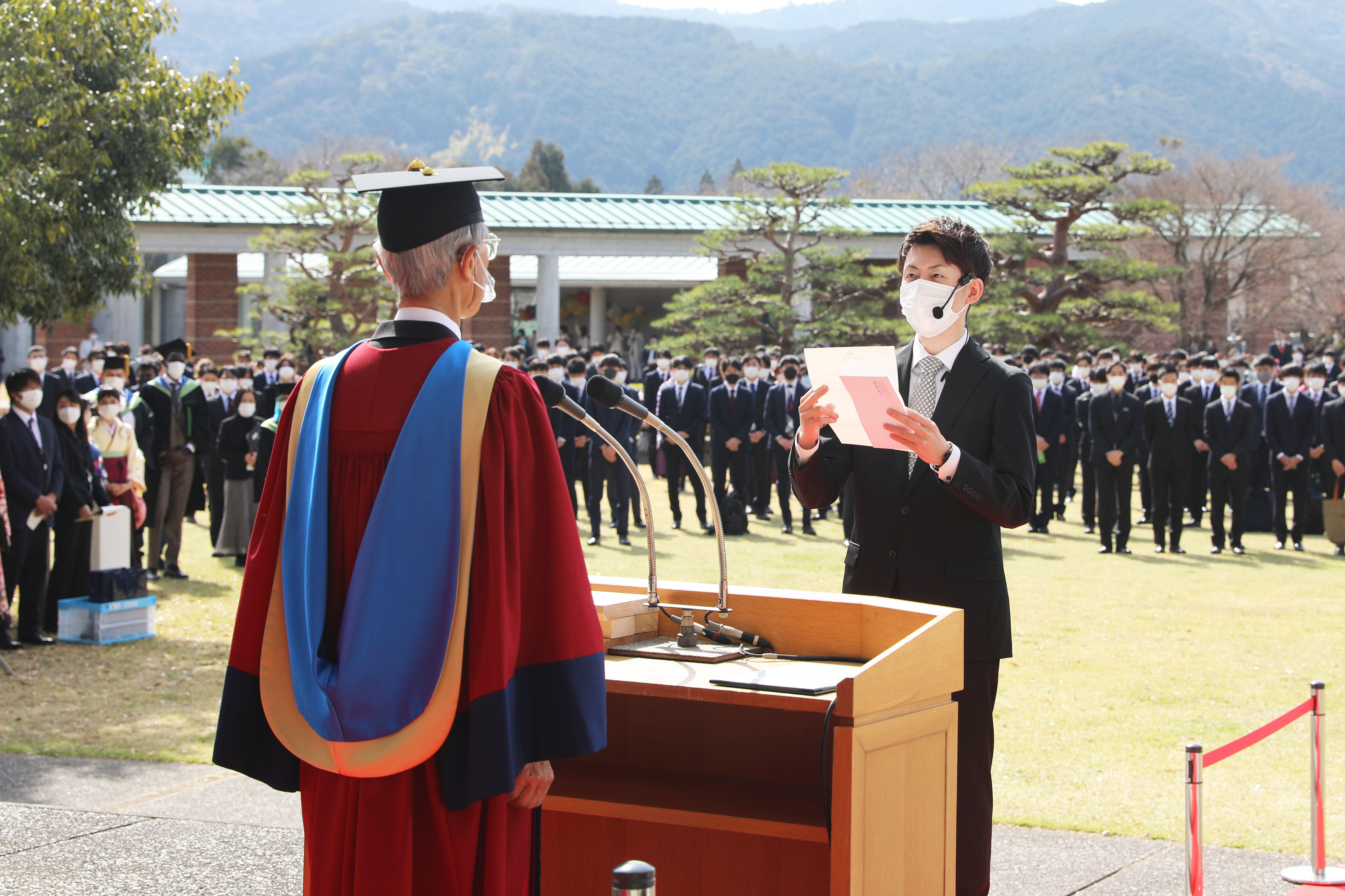 On behalf of the graduating students, Mr. Kihiro Inada (4th year, School of Environmental Science and Engineering) gave a speech. He said "from now on, each of us will start to move toward each goal. We are proud and confident of what we learnt at Kochi University of Technology and we will take step by step. We will do our best to return the blessings we received not only to our lives but also to society."