A visiting researcher of KUT won the bes…
2016.11.29Research
A visiting researcher of KUT won the best paper award in ACM ISS 2016.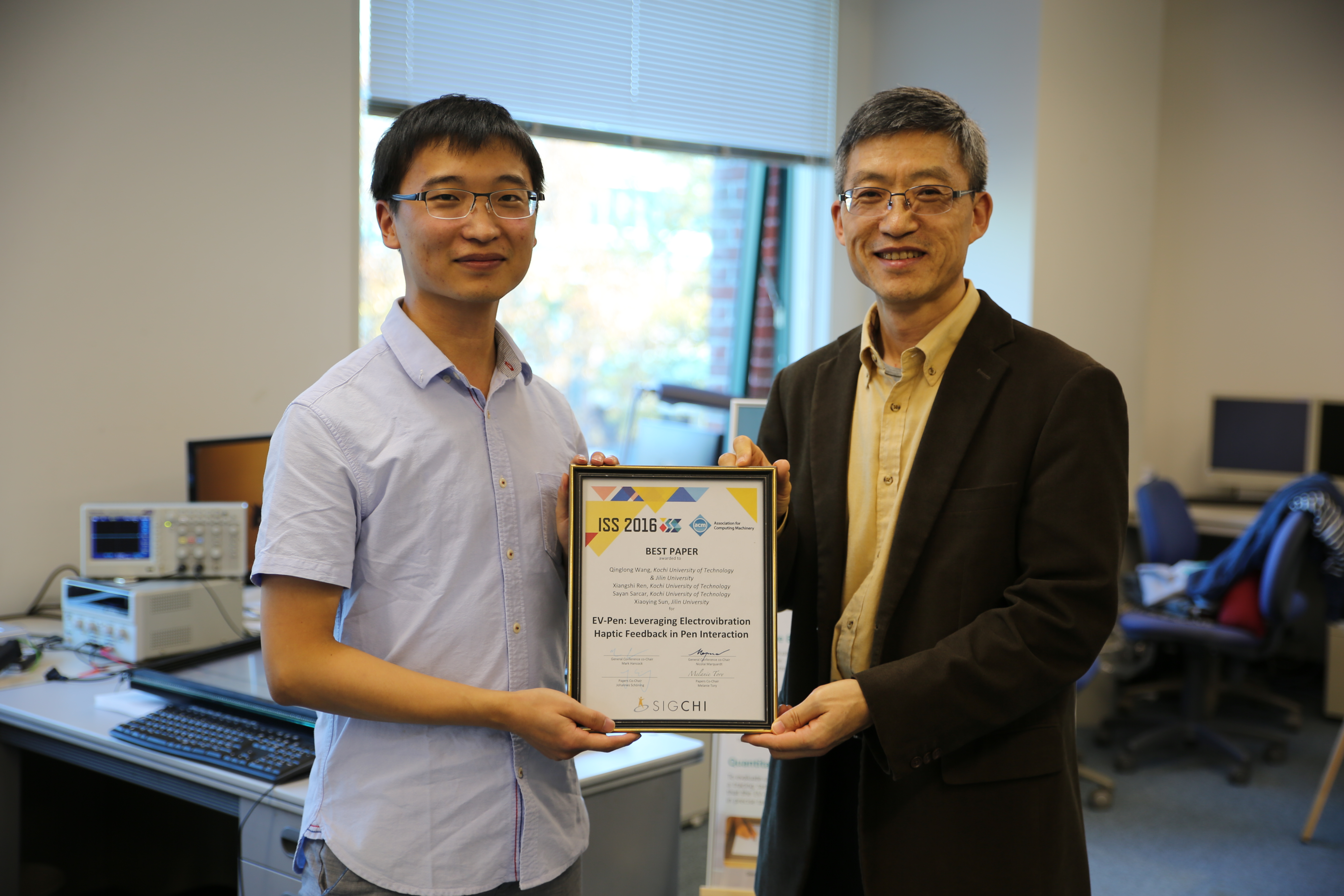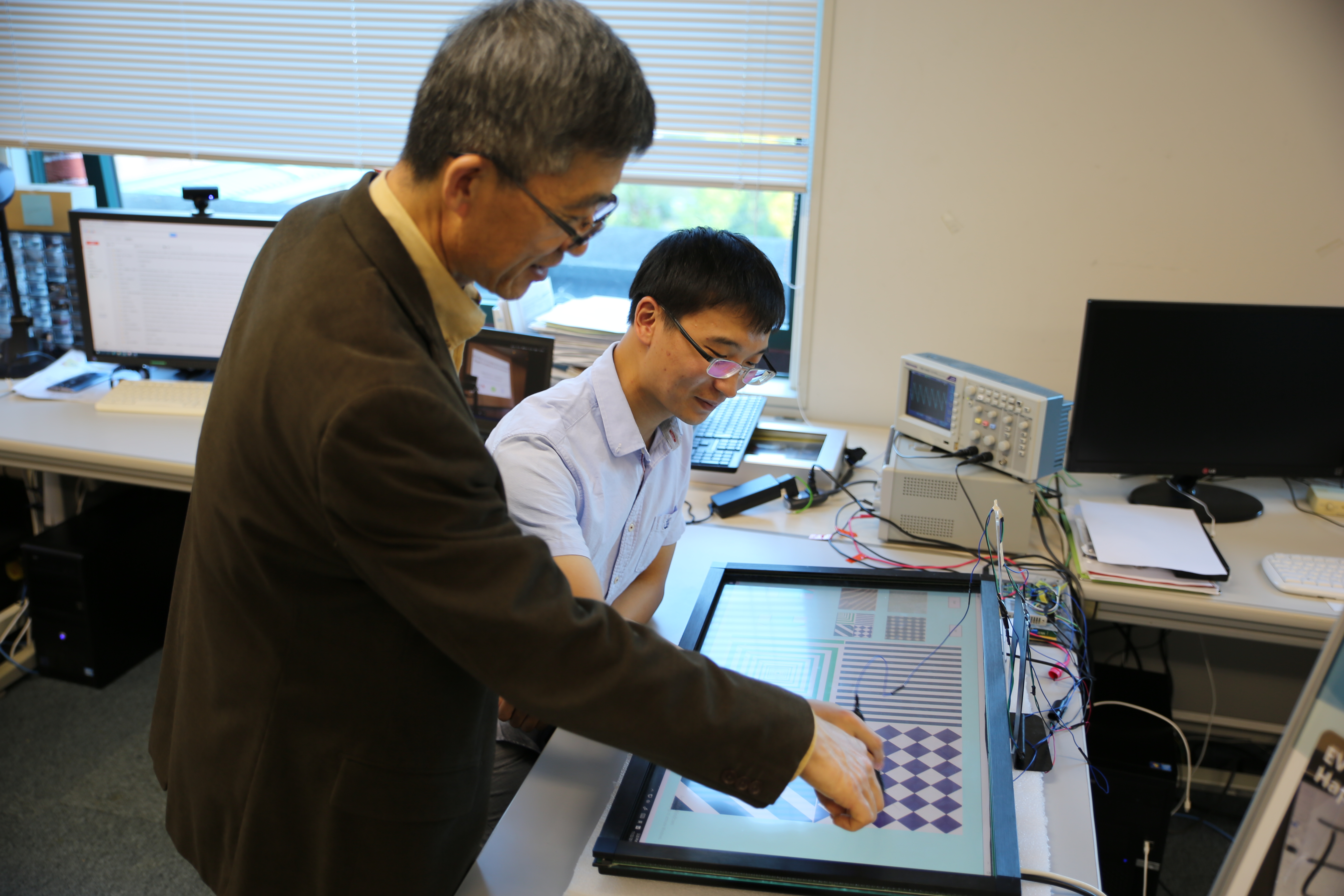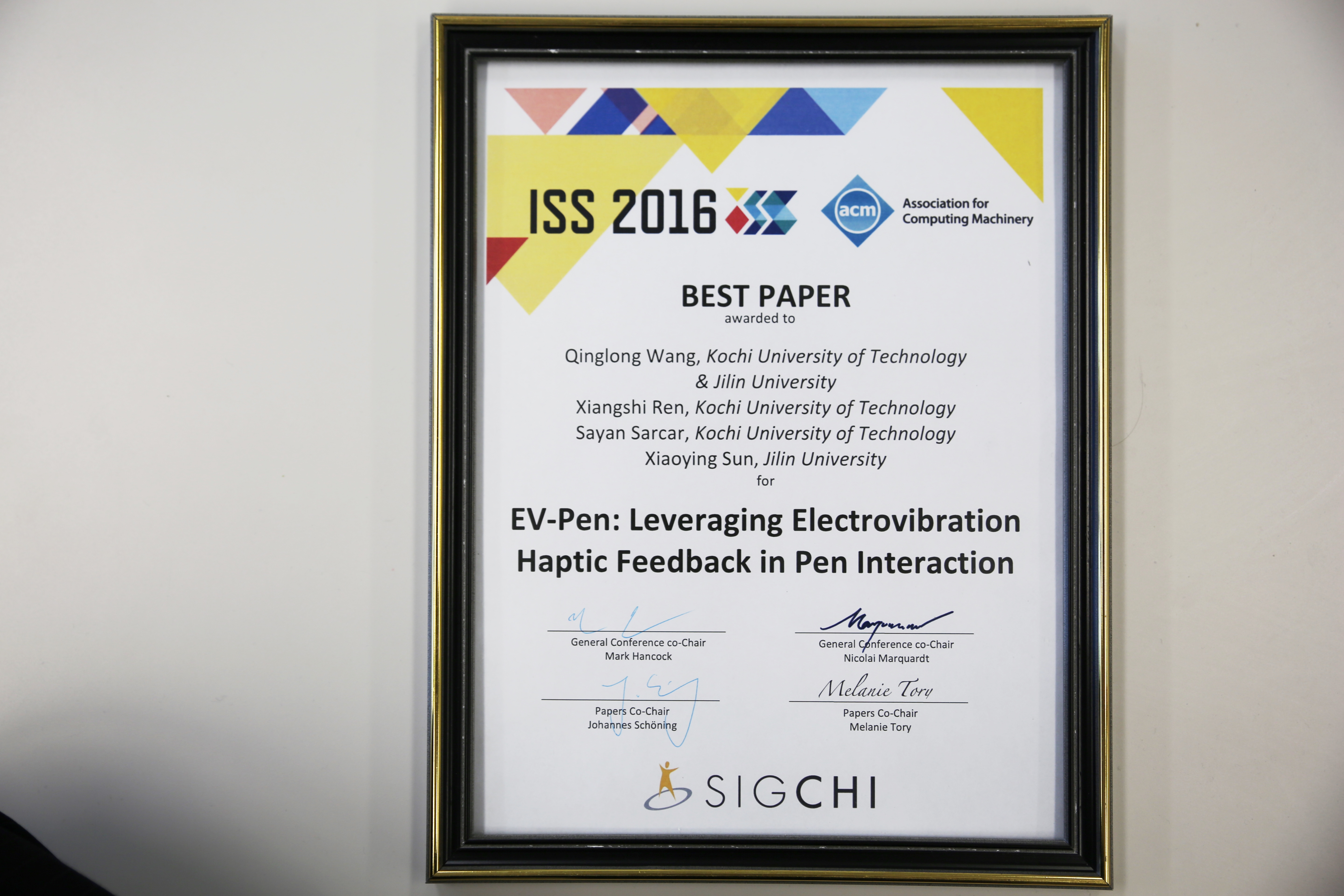 Mr. Wang Qinglong, Visiting researcher of Center for Human-engaged Computing, Kochi University of Technology (KUT) won the best paper award in "ACM ISS 2016 IN NIAGARA FALLS, CANADA" held on November 6th to 9th. Out of 119 papers, only his paper was selected for this award.
The paper title is "EV-Pen: Leveraging Electrovibration Haptic Feedback in Pen Interaction."
Mr. Wang who is a doctoral student of Jilin University in China developed a new EV-Pen in a year. This pen is patent pending. His research is expected to make a huge contribution to the development of future pen technology.