2021 Autumn Entrance Ceremony held
The 2021 Autumn entrance ceremony was held at the Kami Campus on 1st October, 2021. 16 students (3 from the master's program and 13 from the doctoral program) started their new academic career at KUT.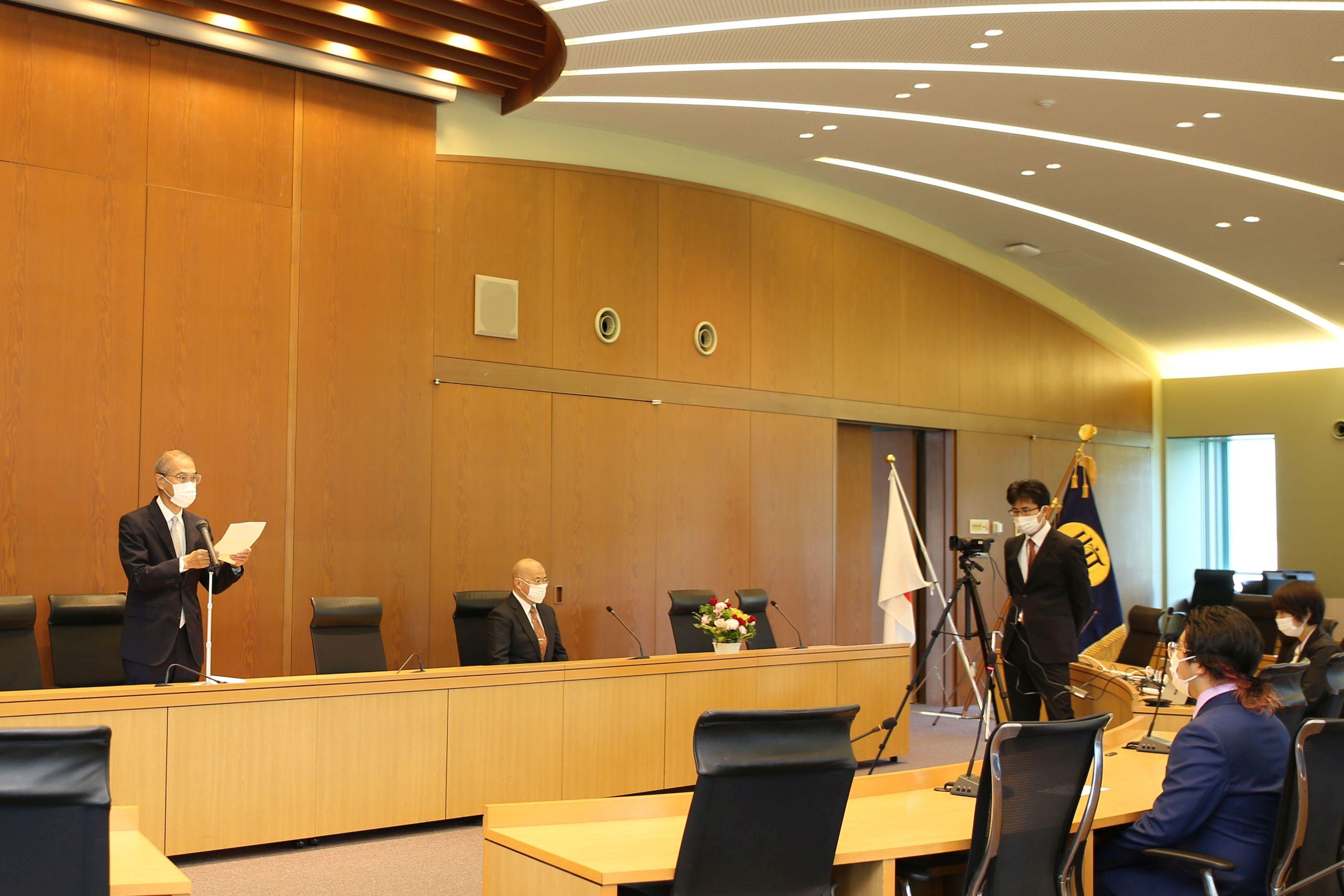 Professor Masahiko Isobe, President of KUT, welcomed the new students, saying," Effort of research is enormous, but the product may look trifle. However, it certainly presents us a step forward. Your work will bring an invaluable benefit to the society. At the same time, your effort will lead you to a leading scientist. KUT is a very fitting environment to advance your educational career. However, different environment may cause some difficulty especially at the beginning. The lifestyle that you are used to may be more comfortable for you. However, as you experience these differences, you will find something new and your world and views will expand. By better understanding the differences and accepting them, we can learn to respect the diversity in our world. Diversity makes the world more fruitful. Please enjoy the atmosphere and make the most of your learning environment from now."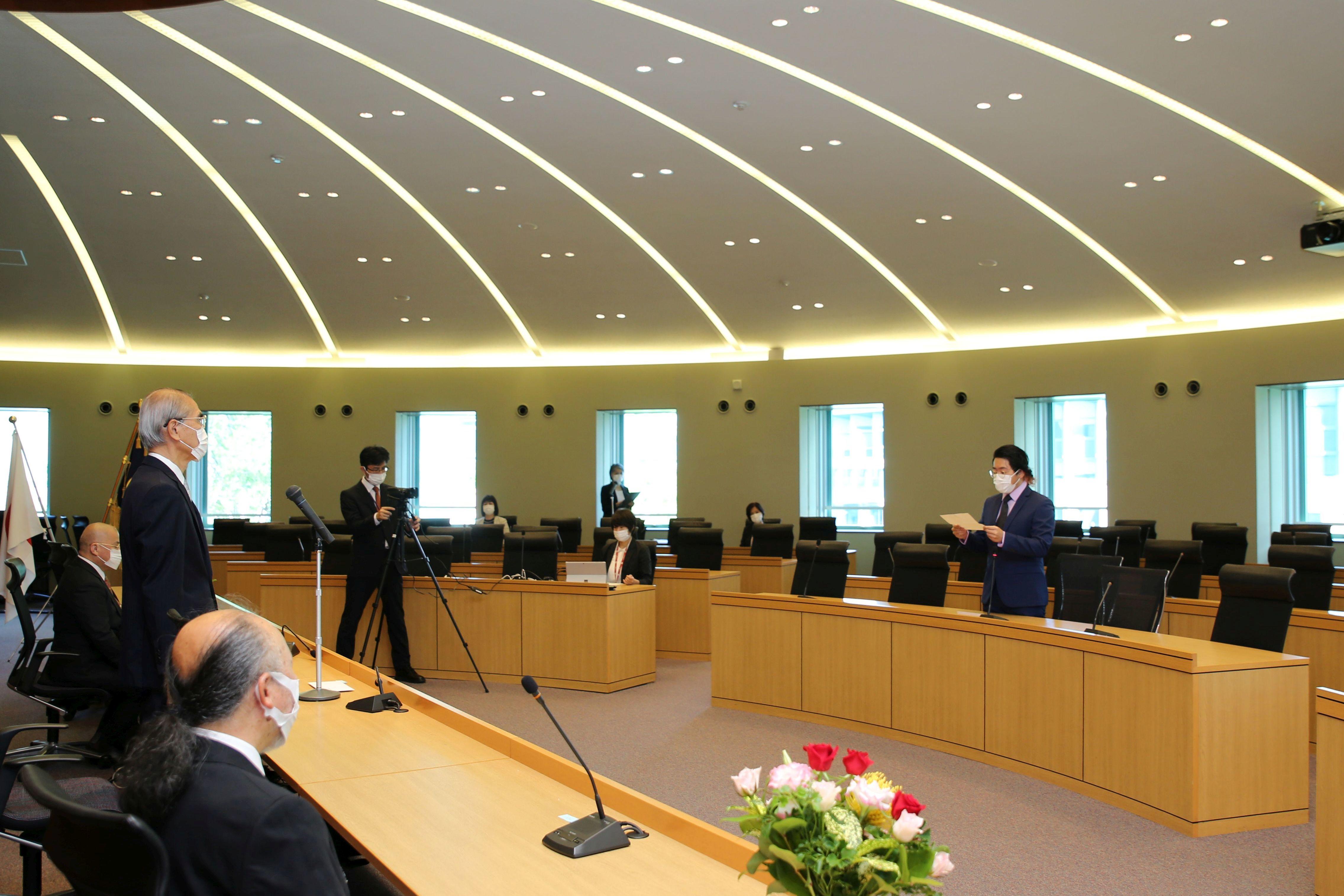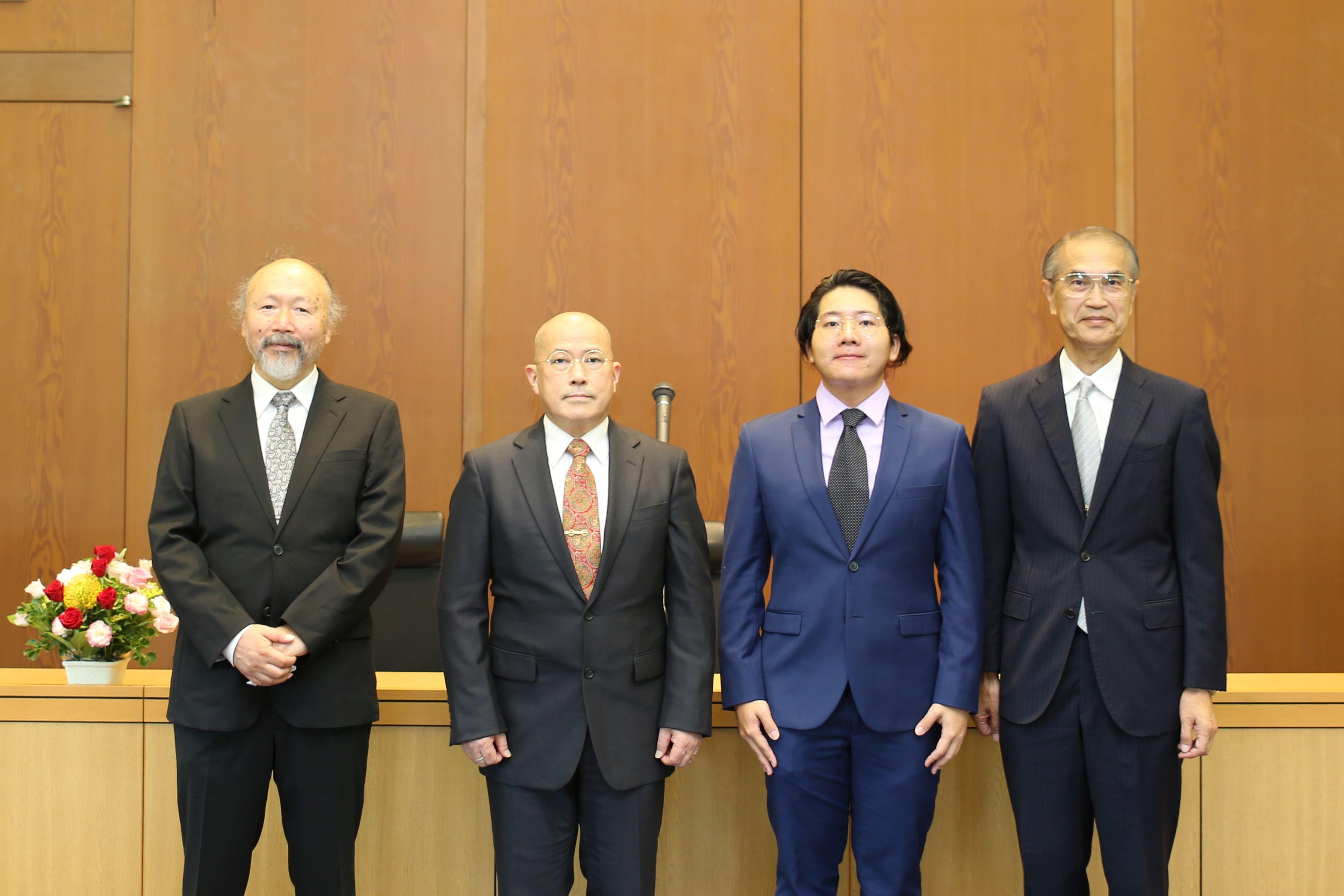 On behalf of entrants, Mr. Zhang Hongtao, doctoral student in the Engineering Course, Graduate School of Engineering, gave a speech, saying "A new learning career requires our passion, and our life also requires power. The journey of a Ph.D. may be difficult. Sometimes we will encounter problems of practice and innovation, but please also believe that talent and inspiration come from our lives. Each of our progress and success is the accumulation of life. Let us have confidence in life and the future!"