2020 Autumn Graduation Ceremony held
The 2020 Autumn graduation and degree ceremonies were held at the Kami Campus on September 24, 2020.
7 students (4 from the master's program and 3 from the doctoral program) received their degrees.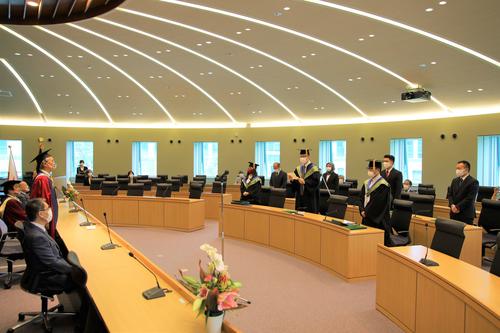 Professor Masahiko Isobe, President of KUT (Kochi University of Technology), encouraged the students, who are on their way towards a bright future, saying, "You have yielded important research results in your academic field and I am very proud of your outcomes. However, from a long-term view point in your future life, the processes you experienced during your research must be more important than the outcomes you yielded. Our alumni are actively working all over the world. Your membership as an alumnus of KUT has now started. Please enjoy sharing the common experience and special feelings when you meet KUT alumnus anywhere in the world."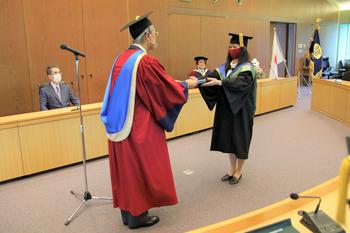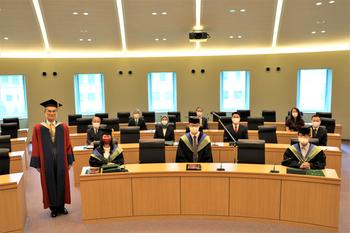 One behalf of graduates, the valedictorian, Dr.Yang Guang made a speech, saying, "Each one of the graduates would love to thank many people, who have been supportive that have made us who we are today. We have learned that, while we are all fighting for better experimental results, we should also always be humble to learn from people, be supportive to help people and be positive to encourage people.The experiences at KUT will become the power for us to pursue our dreams in the future. We will stay humble and keep moving forward."