Professor FURUTA Mamoru received "Specia…
Professor Mamoru Furuta of School of Environmental Science and Engineering received "Special Recognition Award" from Society for Information Display.
This award is for researches in recognition of outstanding achievement in the field of display technology, and it's presented to 4 to 5 researchers from inside and outside of the country every year.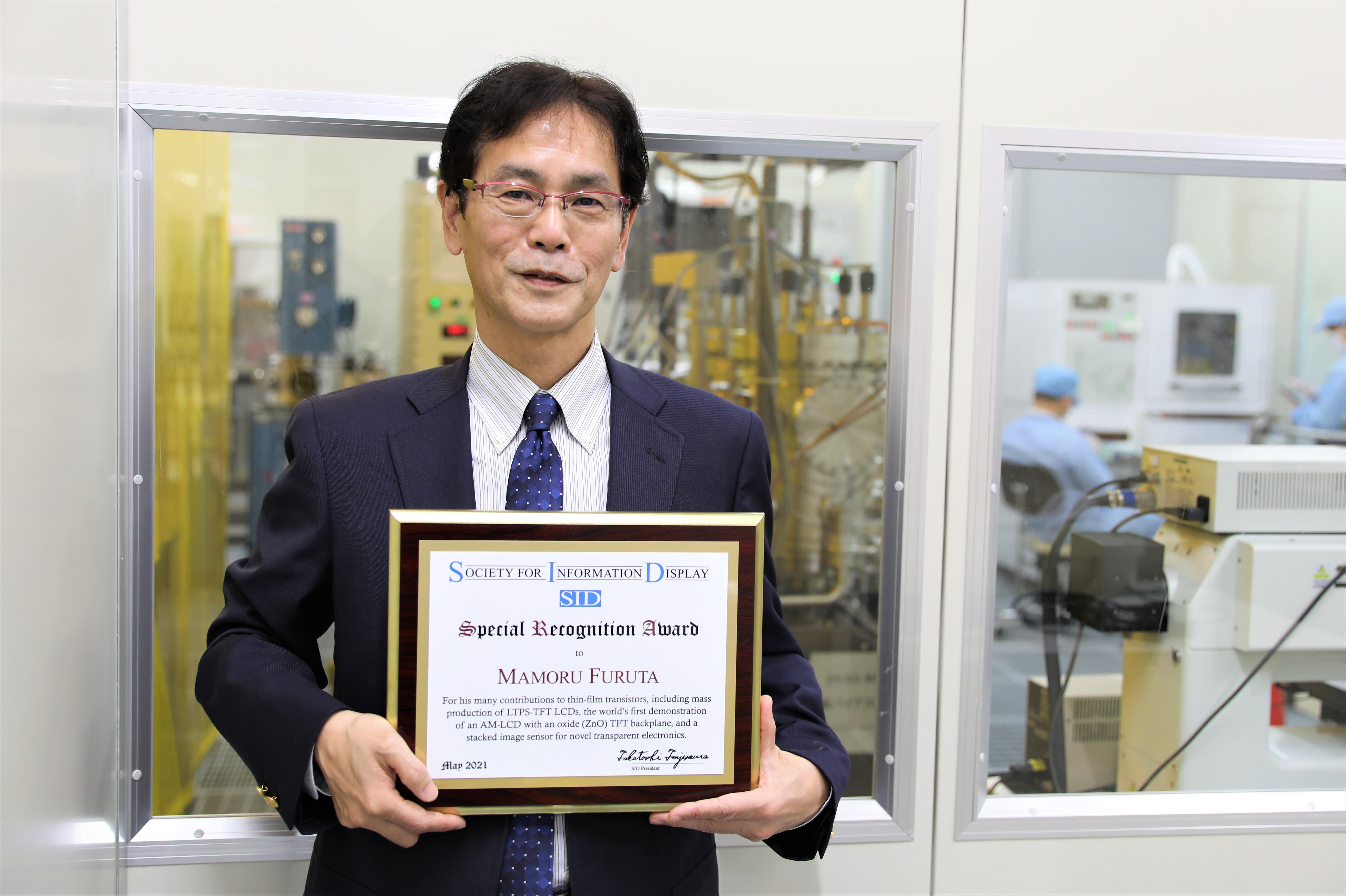 Professor Furuta has been working on various researches mainly a research of semiconductor materials to realize new information functional device.
This time, his comprehensive contributions to this-film transistors, including mass production of LTPS-TFT LCDs, the world's first demonstration of an AM-LCD with an oxide (ZnO) TFT backplane, a stacked image sensor for novel transparent electronics, etc., were recognized and led to the award.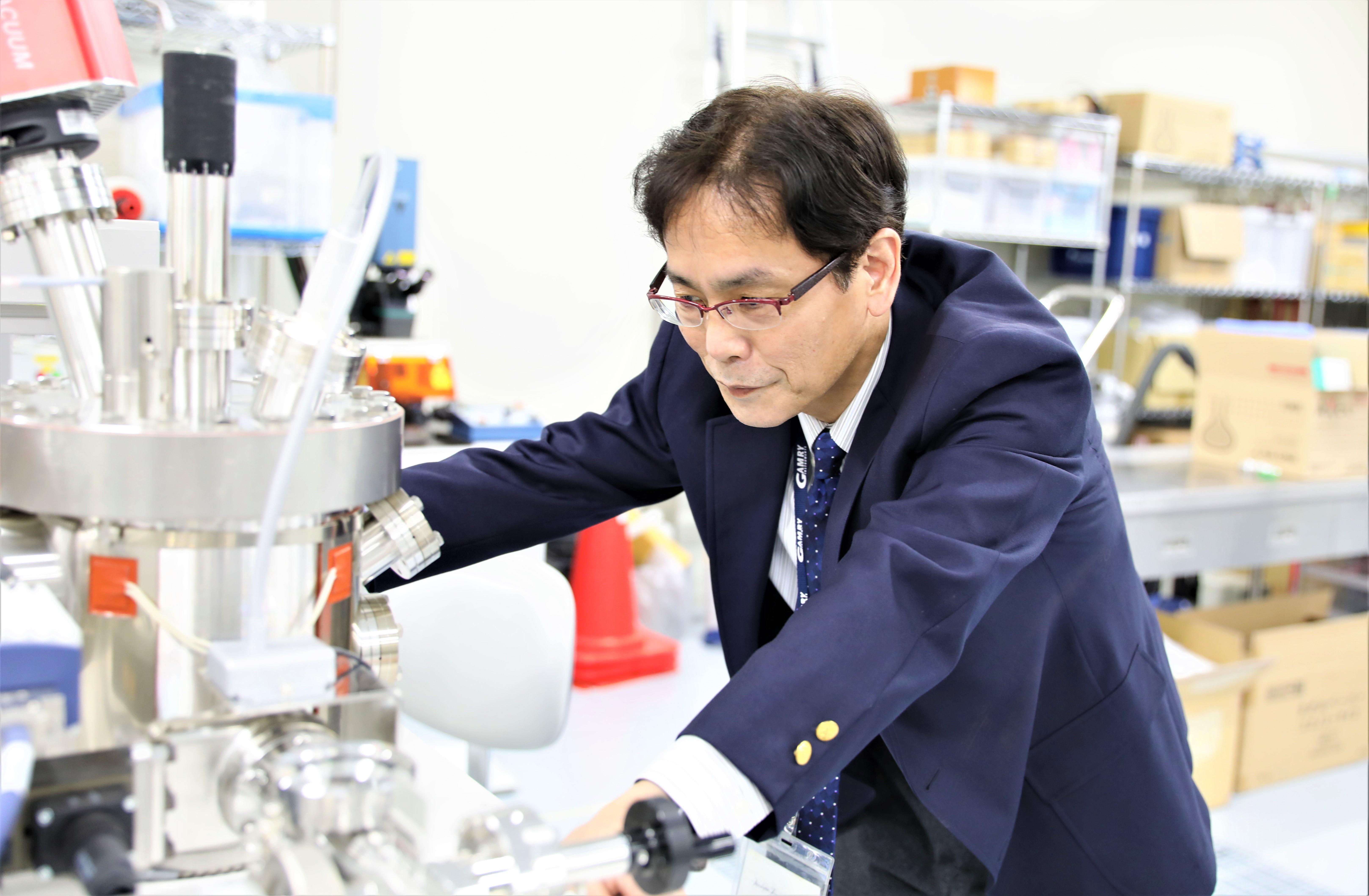 Upon receipt of the award, Prof. Furuta said, "I am highly honored that my research works at Kochi University of Technology and achievements at previous company were recognized and led to this award. I appreciate all the people who supported me, and at the same time I will continue to try researches that I can develop new fields.