Ambassador of the Embassy of the Czech R…
On July 9, Martin TOMČO, Ambassador Extraordinary and Plenipotentiary of the Embassy of the Czech Republic in Japan, who was visiting the pre-event training camp for the Czech delegation to the Tokyo Olympics in Kochi, paid a courtesy visit to President Masahiko ISOBE.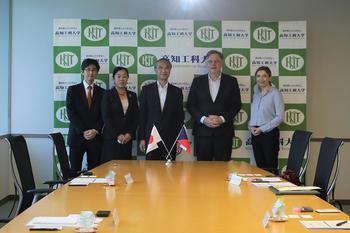 Kochi University of Technology(KUT) has deep academic ties with the University of Hradec Králové in the Czech Republic, and, after entering into an inter-university partnership with the university, we have been active in collaborating with them via sending and receiving students each year. In 2017, former Ambassador Tomáš Dopu visited KUT, and it was through this connection that this courtesy visit was made a reality.

President Isobe said, "I'm pleased that Ambassador TOMČO and his delegation are making a visit. The Czech Republic is a special country for our university. We are continuing our active exchange with the University of Hradec Králové University. I hope that today's visit serve as an opportunity to promote further exchange."

In response, Ambassador TOMČO said, "I knew that the Kochi University of Technology and the University of Hradec Kralove active exchange program, and was looking forward to the courtesy visit with President Isobe while in Kochi. The beauty of their campus surprised me. I hope that, after the pandemic has settled, we are able resume travel and interpersonal exchange."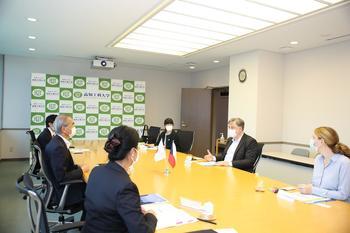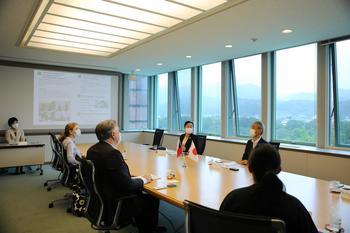 After a slide presentation by Prof. Li Chaoyang, Chair of International Relations Center, on what's special about our programs and research, and our extensive study abroad programs, participants engaged in friendly discussion on a wide range of topics, including research exchange with Czech universities and research institutions in the fields of nanotechnology, materials science, and space engineering, the possibility of entering into new exchange agreements with Czech engineering universities, and student exchange.