Students Voice
Special Scholarship Program (SSP) Students
Mr. Troillet Lucien Xavier from Switzerland (April 2020-)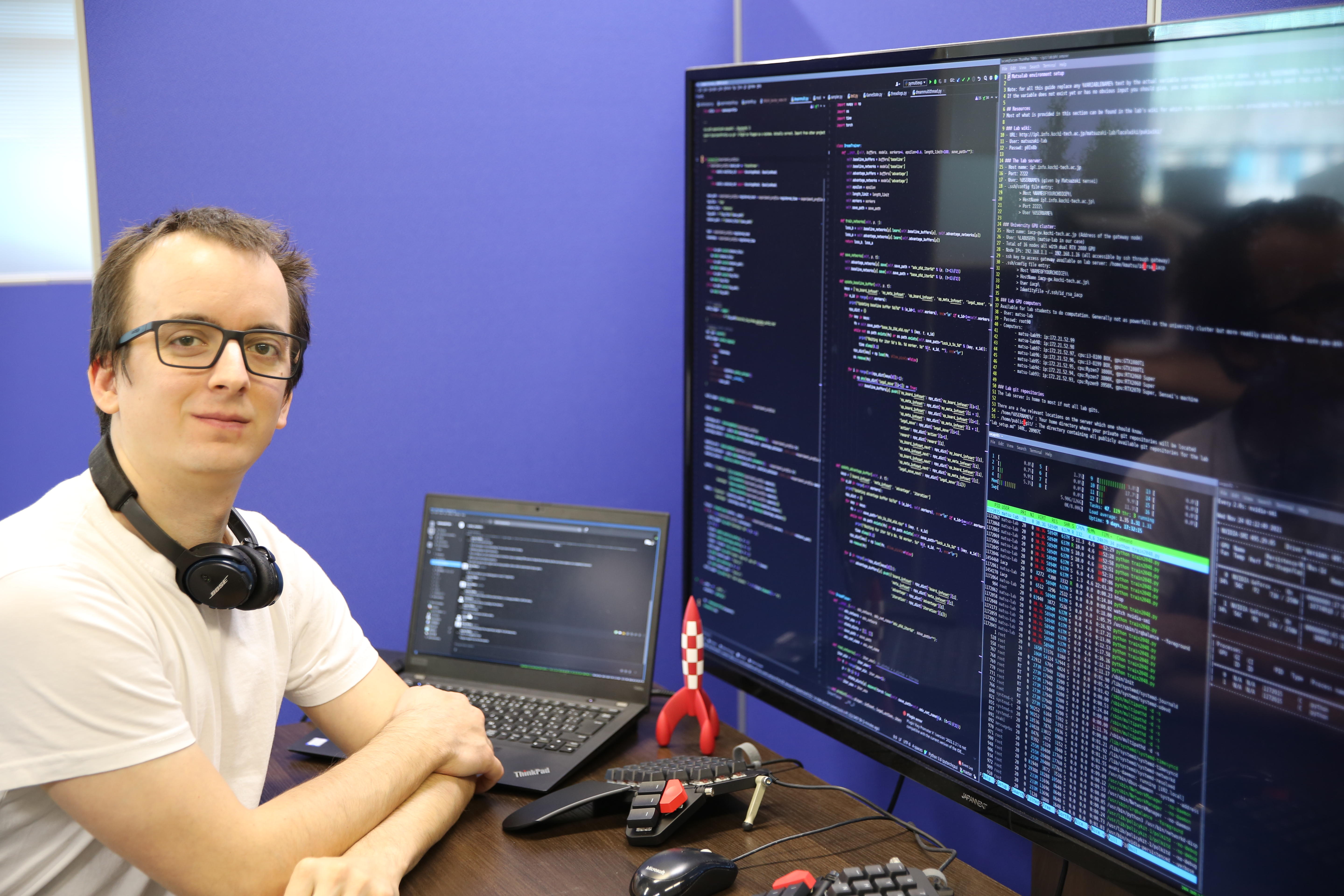 A few years ago, I was lucky enough to be invited to Kochi University of Technology (KUT)'s international program, which led to my first ever visit to Japan. I fell in love with the country due to the strenuous efforts of all the organisers and students to ensure we all had a great time.
I was always interested in studying abroad, and Japan felt like a great place to do so. However, language barrier is probably one of the major hindrances in the world. The prospect of tackling all the bureaucratic procedures needed to obtain a PhD student position, a scholarship, a home, etc. felt daunting due to my lack of Japanese-speaking skills. The Special Scholarship Programme (SSP) was a great opportunity for me as it simplified many potential problems and ensured that I would receive the assistance I needed. It was also a great way to continue my studies while remaining financially independent. The pandemic significantly slowed the start of my PhD, but the International Relations Section was incredibly helpful during this challenging time and has provided exemplary support ever since I arrived in Japan.
While KUT is not a huge university with unlimited resources, it is the most enjoyable university I have ever had the opportunity to work in. I feel that the university's small size is actually a benefit because you are much more likely to be treated as an individual rather than just another student. Professors are generally available to help and give advice. Any problems one might have tend to be managed personally by members of the staff to a very satisfying degree. The Kami campus is absolutely beautiful and full of greenery, so I am very happy to live there. The International Relations Centre also organises numerous bus tours to enable visits to various places around Kochi, and there are plenty of sights to see.
I've been in Japan for a year now, studying the application of AI in games, and it has been a great experience. I'm very grateful to KUT for offering me this opportunity.
Mr. Namal Bandara Rathnayake from Sri Lanka (April 2020-)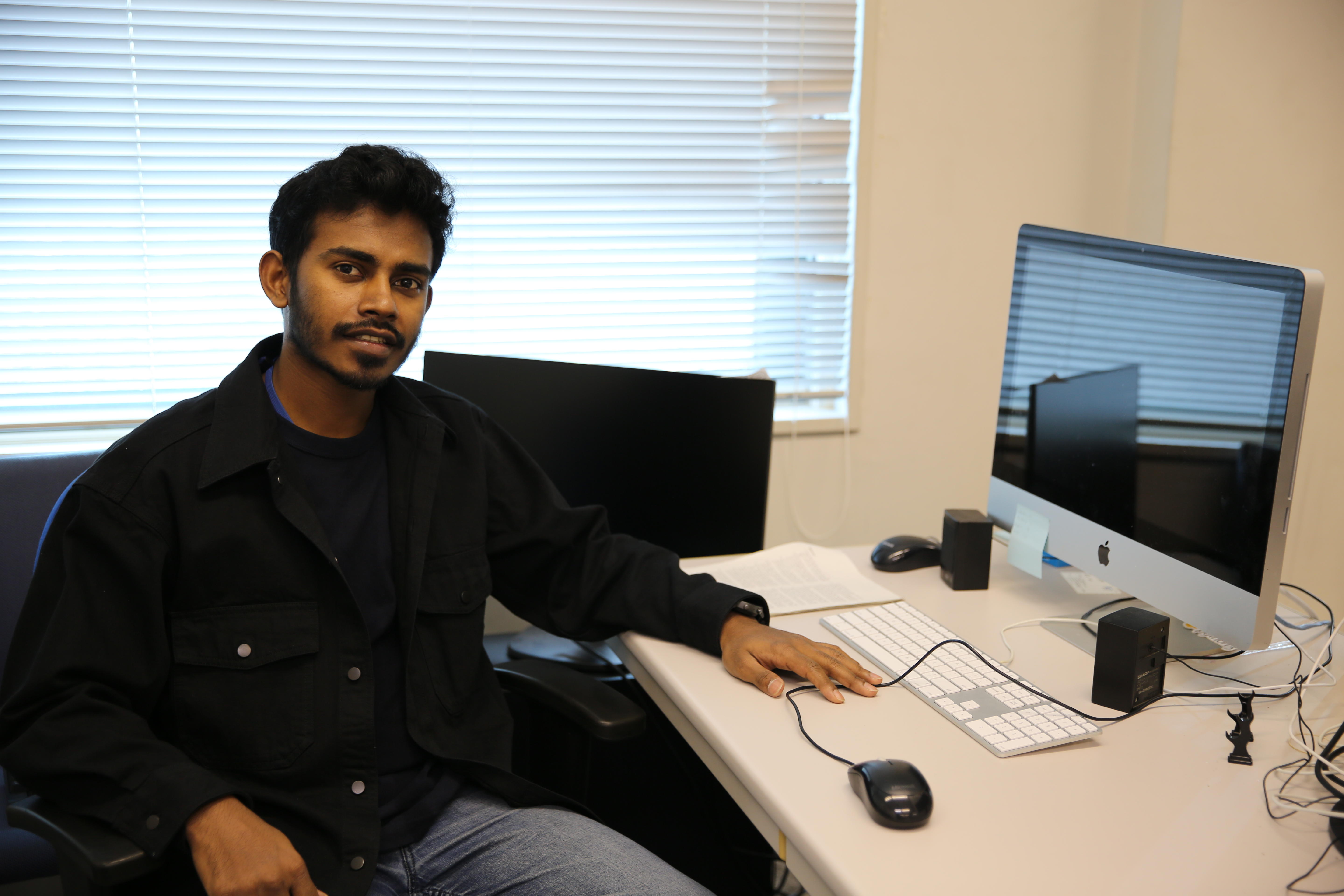 Since I was a child, my only goal has been to educate the younger generation as an academic. I completed my bachelor's and master's degrees in electronics and robotics at the University of Wolverhampton and the University of Salford, respectively. I was then lucky enough to be selected as an SSP student at KUT to pursue my PhD in Systems Engineering.
The SSP ensures the most secure economic atmosphere possible during our studies while also offering a world-class research environment across a wide range of fields. I am honoured to be a member of the laboratory directed by Prof. Yukinobu Hoshino, a well-known soft computing researcher.
Although my research objective is to develop an image processing-based soft computing, real-time defect detection system, I have a unique opportunity to explore many areas in robotics. Japan is renowned for robotics, and this makes it easier for me to engage with the latest technology during my studies with the help of KUT.
Everyone is very kind and generous in Japan, especially in Kami city. I have been able to join a local badminton club, and we play every week-- untouched by language barriers. Though completing the PhD is undoubtedly a challenging task, it is helpful when one's surroundings are so energetic and accommodating. I believe that this lifestyle makes KUT one of the best universities to pursue a PhD.
Ms. Sukma Wahyu Fitriani from Indonesia (October 2019-)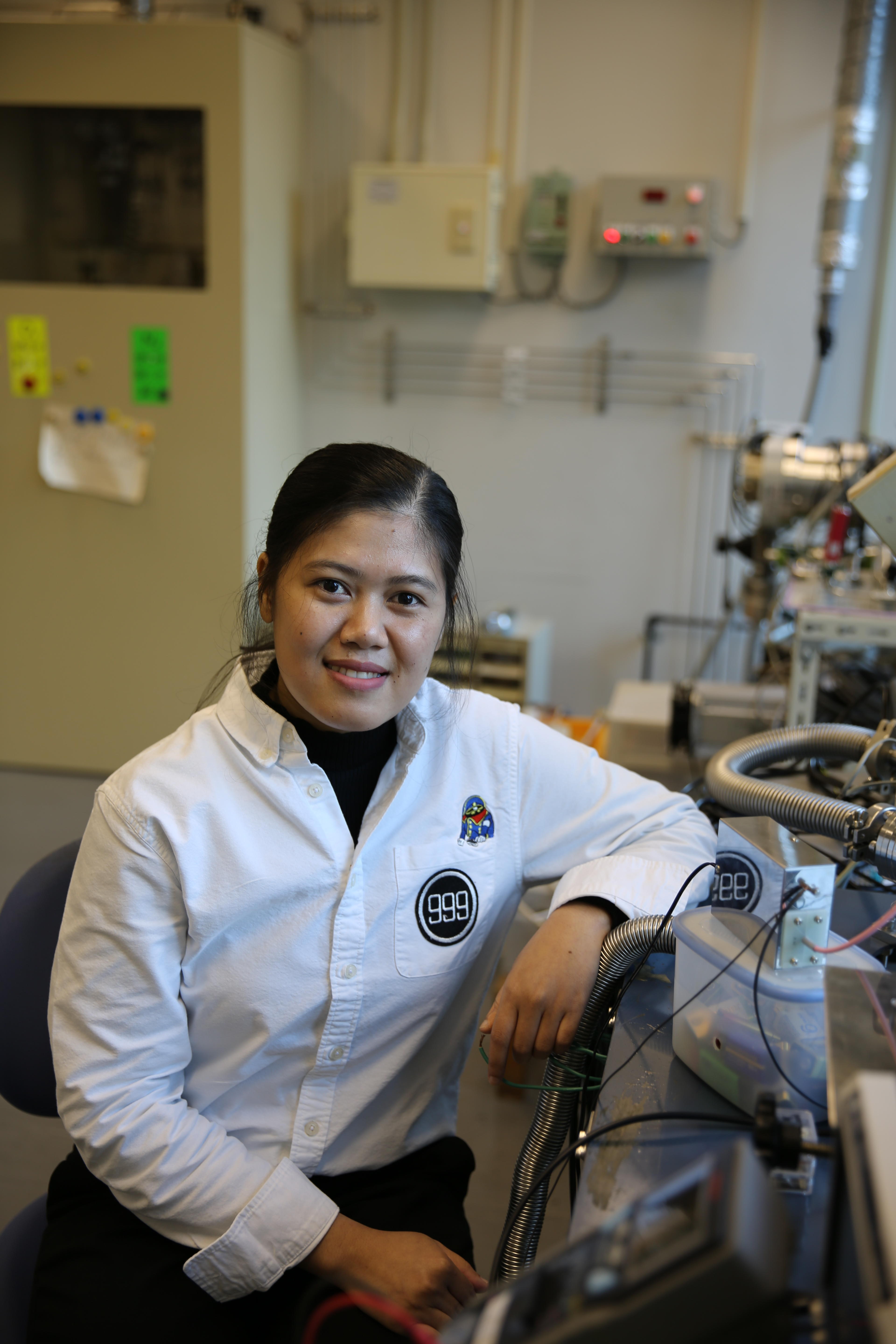 I am a third-year Ph.D. student in Electronic and Photonic Systems Engineering. My research project, under the supervision of Prof. Akimitsu Hatta, concerns the production and control of reactive plasmas for advanced materials. I have been interested in plasma since I was a masters' student. While completing my master's degree, I found that high-quality research related to plasma was being undertaken at KUT. KUT is one of Japan's modern universities and, while young, it has a wide range of multidisciplinary research and an excellent research environment. Furthermore, through the SSP, I have been able to focus on my studies without worrying about financial issues.
Despite my busy schedule as a doctoral student, I can spend my day delightfully. Students and faculty members at KUT are friendly and helpful. Moreover, living at KUT is convenient as an international dormitory is located inside the university. KUT also boasts of a beautiful natural setting. I like to walk around whenever I need to refresh my mind for my research. I also feel grateful to have the opportunity to explore a multicultural environment, making friends with other students and participating in numerous activities organised by KUT.
Since I began studying here, my knowledge and research skills have been growing along with my personality. I look forward to contributing to society with the experiences I have gained from KUT. I believe that my valuable journey here will lead me to a better tomorrow.
Dr. Nguyen Thi Tam from Vietnam (October 2017- September 2020)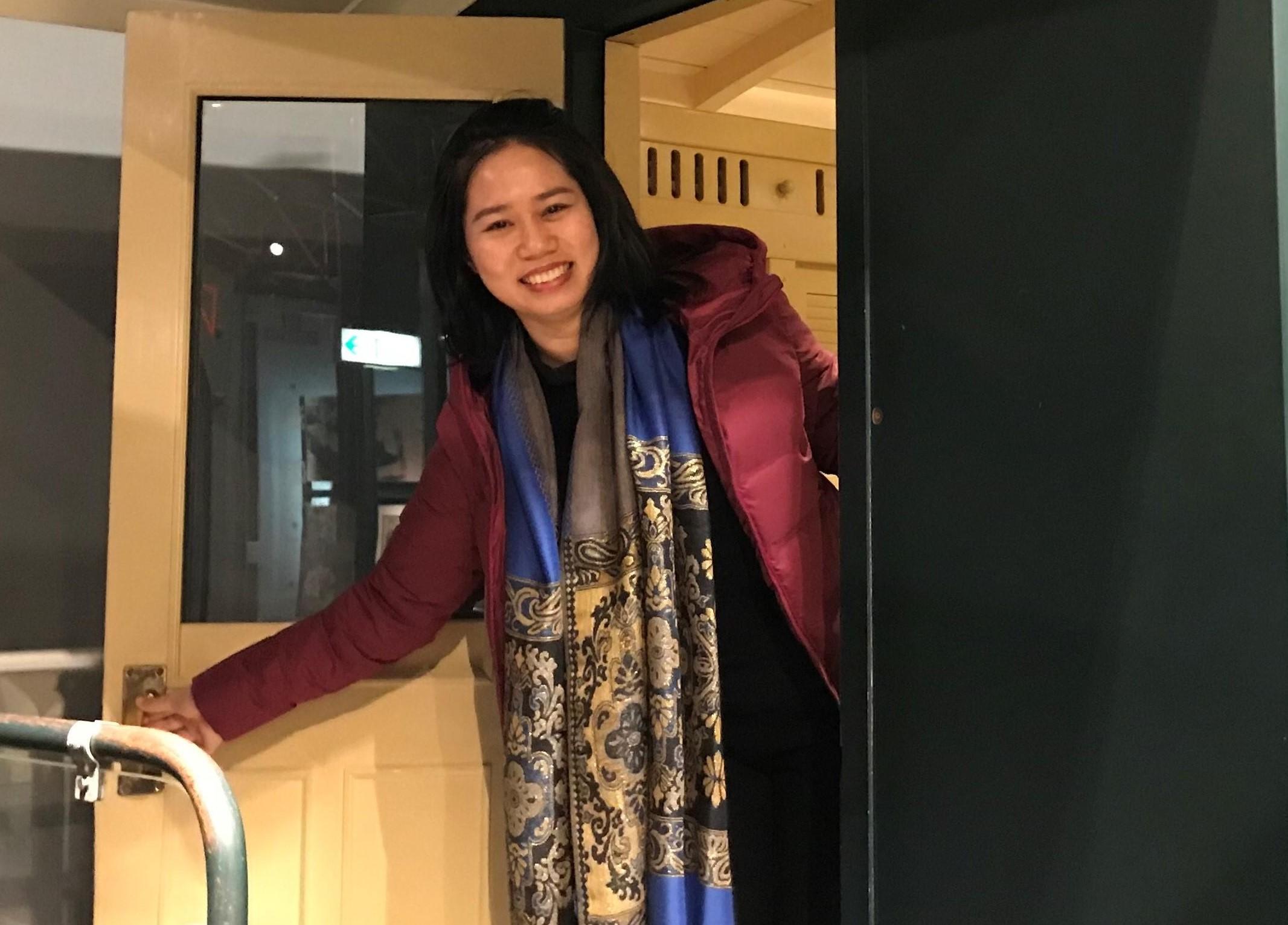 I was given a very good opportunity to come to Japan when I was selected as a SSP student in KUT. KUT is a young university with a 20-year history in education - YOUNG and ENERGETIC, YOUNG and ACTIVE, YOUNG and FULL OF VITALITY. I was impressed by the research projects which have been conducted in KUT. All fields are very modern and follow global trends in the development of technology. My research field is Environmental & Infrastructure Management. I have been studying Waste Management, looking particularly at the connection between authorities and community in waste management policy. With my passion of working with the community and effective management, I hope my research results will contribute to the development of a scientific career as well as practical application in waste management.
KUT is located in Kochi Prefecture, on the island of Shikoku in Japan. Kochi is famous for the beautiful nature and the fresh, delicious seafood, one of my favorite kinds of food. The weather is quite comfortable, not too cold in the winter and not too hot in the summer. I believe that all the things I learn and experience at KUT will be valuable and will contribute to my future work as well as my colorful life. I'll enjoy my Ph.D. life with all my passion, my love of science and my hard-working style. No pain, no gain! It's the right time to start a brighter future here - KUT and now -2017!
Dr. Ranawakage Chamila Deshani from Sri Lanka (October 2016- September 2019)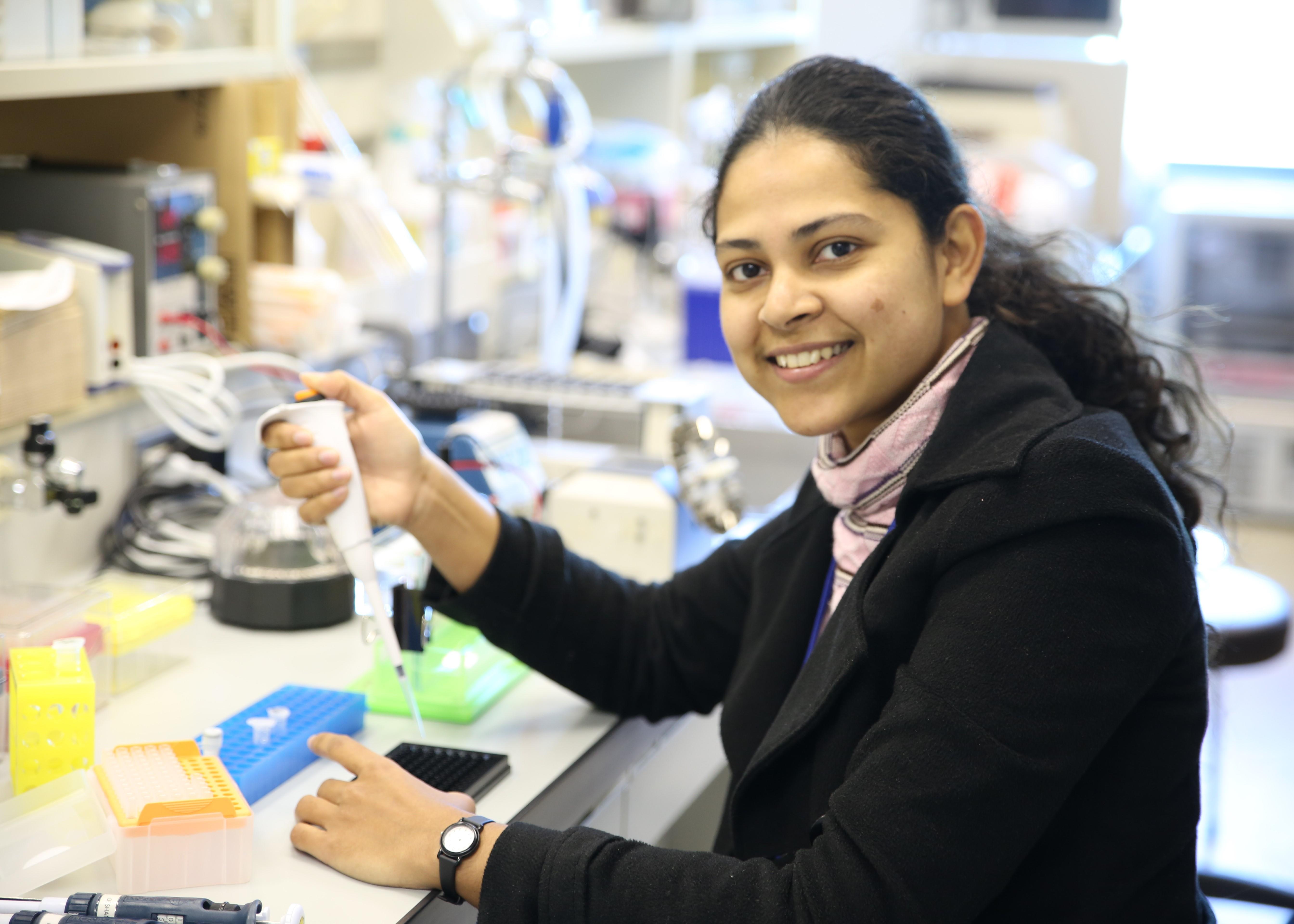 Upon completion of my bachelor degree from University of Colombo, Sri Lanka and my master degree from Tokushima University, Japan, I found KUT as the best institution for me to develop my career to the next, and most rewarding, level. The Special Scholarship Program at KUT assures us the best financial environment throughout our study period whilst providing a world class research environment within a rich variety of disciplines.

I feel so grateful and privileged to be able to join the laboratory for Molecular Developmental Biology supervised by Prof. Yusuke Kamachi, who is a prominent scientist in the field of Developmental Biology. The main theme of our laboratory is to investigate, at a molecular level, gene regulatory networks during embryonic development, using Zebrafish as the model organism. During my PhD thesis, I have the opportunity to master latest technologies such as ChIP-seq and CRISPR/Cas9 genome editing.

Reading for a Ph.D. is certainly a challenging, even stressful, time for any student. However, life at KUT, especially because it is near the city of Kochi that is filled with so much energy and hospitality, alleviates all our hardships and strengthens us both physically and mentally to perform to the very best of our ability.
Dr. Salehzadeh Niksirat Kavous from Iran (October 2015- September 2018)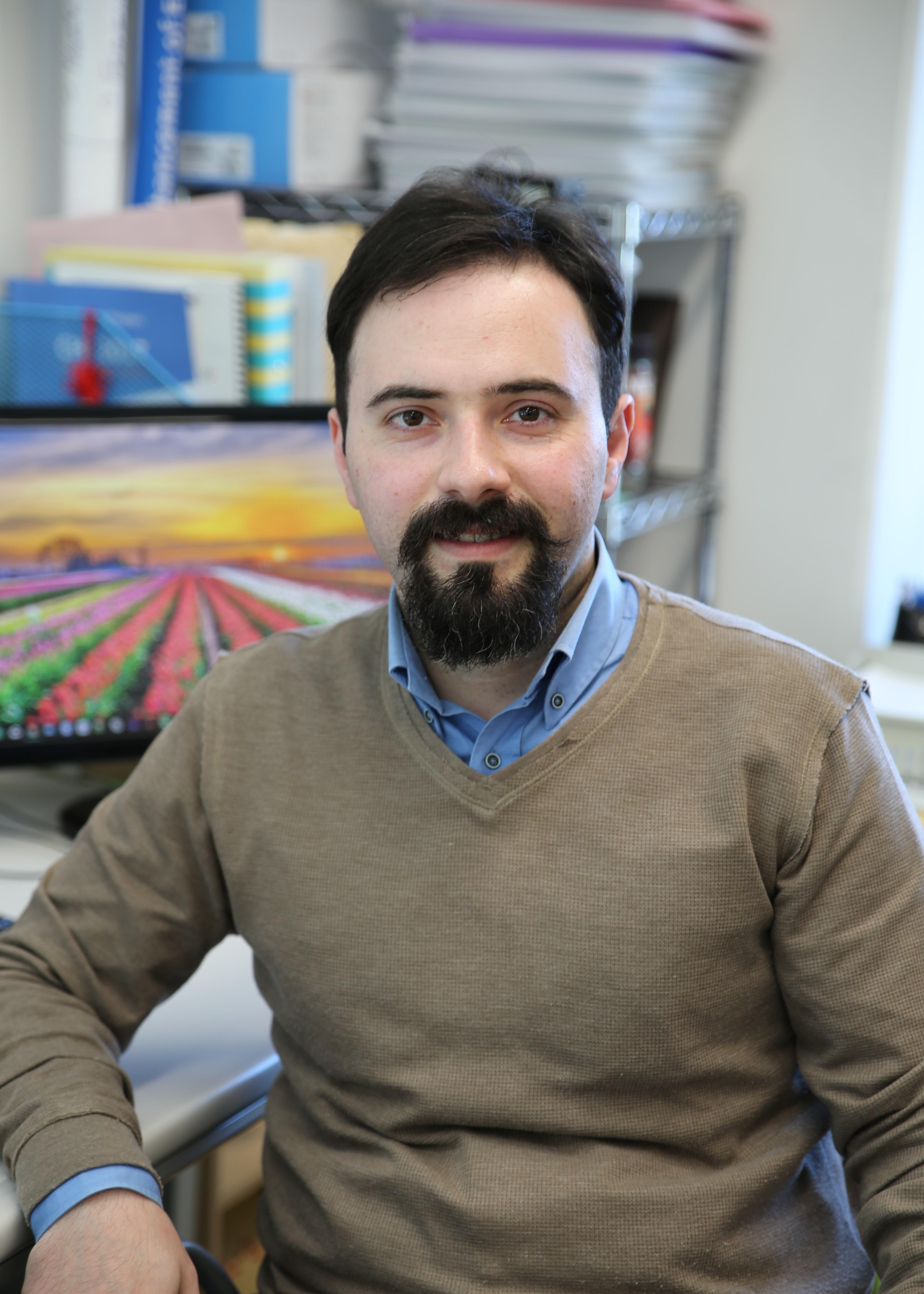 I am doing Ph.D. on Human-Computer Interaction. Despite my previous engineering background, my Ph.D. is a totally new adventure for me to study the relationship between humans and technology. My focus is designing technologies which can enhance human capacities, such as video games for cognitive enhancement of the elderly, or smartphone apps to increase mindfulness in users.
As a senior Ph.D. student, I deal with daily academic tasks such as finalizing my research papers, traveling to international conferences, preparing my dissertation, and taking care of administrative paperwork. KUT helps me to manage all these tasks by providing great support. First, the campus is gorgeous; it makes me always feel at home rather than at school. Second, I am working with an excellent international research team that always set big goals. Third, I receive financial support via the SSP, which covers my necessary living expenses. Beyond academics, I have a chance to experience cultural exchanges with diverse people and in particular with Japanese about whom I am very curious. In this way, I can enjoy my Ph.D. life which I look upon not only as an investment for my future but also as a way of finding inner happiness while doing research.
Dr. Nipat Puthipad from Thailand (April 2015- March 2018)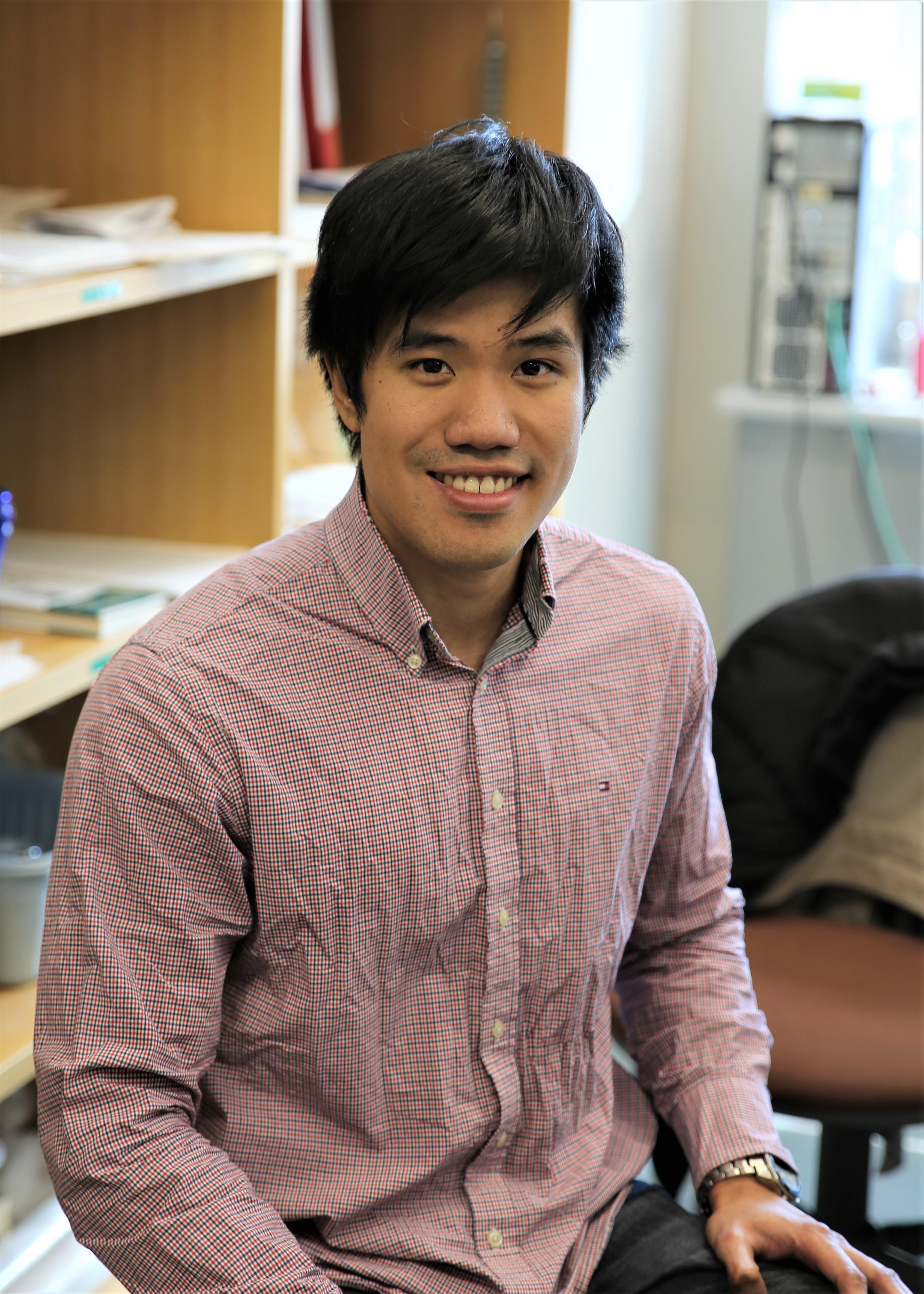 Ever since I got my masters degree, I have wanted to take a doctoral program to gain knowledge and experience for supporting my goal as being a part of sustainable development. Through its SSP scholarship program, KUT has given me a valuable opportunity to do interesting research in Japan, with support for living expenses.
Currently, I am a third year D.Eng. candidate, doing a research project on self-compacting concrete. During the course, with excellent research facilities and valuable advice from my competent supervisor, my knowledge and skills in research have developed noticeably.
Living in KUT is pleasurable as KUT has provided a comfortable dormitory for international students (International House), which is located within the university campus and is therefore only a short walk from the faculty buildings. KUT also organises various tours and activities for students to enjoy and gain new experiences. Furthermore, there is a warm and friendly atmosphere at KUT that all the people at KUT, including faculty members and students, contribute to.
In addition to the enjoyable life inside KUT, Kochi has numerous attractions and activities to experience throughout the year. These include enjoying the Yosakoi dance, kayaking through the Shimanto river, and watching stunning fireworks.