Greetings

Fundamental Principles
(1)Cultivation of human resources who can play active roles in our emerging society.
(2)Research achievements which cintribute to the future of the world.
(3)Coordination with and contribution to the local community.
Message from the President
KUT: Future Vision for Ongoing Evolution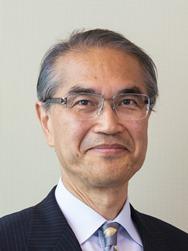 Kochi University of Technology (KUT), established in 1997, was originally a private university. Founded by the Kochi prefectural government, KUT ambitiously set its sights in becoming a world class university through the pursuit of unique excellence. KUT's revolutionary design, introducing innovations never before seen in universities in Japan, contributed greatly to development in university education. Despite its relatively small scale, KUT has had a strong presence with its distinctive character and progressive education system. Notably, KUT took the lead in adopting a quarter system to enable intensive learning. Valuing student autonomy, KUT has no compulsory courses.
In 2009, KUT became a public university corporation. With its solid financial position thanks to the support of the Kochi prefectural government, KUT could operate innovatively since it gained the know-how needed for independent and autonomous operation through its experiences as a private university. At the same time that KUT changed its status, its organization was transformed as well: 5 departments within the faculty of engineering became 3 schools offering 13 specialty courses. This redesign was aimed at deepening and broadening the learning system to answer to the needs of the time and of society. This educational reform for broadened learning enabled KUT to pursue an innovative future not bound by a conventional engineering curriculum
With the motto "a university where a person can grow" (rather than "a university to develop people"), KUT has been at the forefront of the higher education system. As part of its reform, "KUT Advanced Program" was launched in April, 2014 in order to provide support for the development of excellent undergraduate students. This support, including scholarships, enables high potential students to satisfy their ambitions and reach their career targets. KUT is rather pleased to think that it is a global pioneer with this unique program for optimum education of undergraduate students.
One reason for KUT's success in its ongoing reforms is the personnel who worked hard to develop those reforms. KUT is noteworthy for its gathering of faculty members for world calibre research and outstanding education. KUT will continue to equip itself with cutting edge equipment and facilities to create a first-class research environment for the achievement of research results in advanced specialties that can contribute a bright future to our world. As well as focusing on research prowess, KUT's first-class faculty will work to broaden students' view of the world and their ability to see society as a whole.
I was born and raised in Tokyo, so my new life in Kochi has brought many pleasant surprises. In particular, the rich variety of produce and seafood in Kochi is world class. On the other hand, Kochi has been facing social challenges arising from depopulation and economic shrinkage. Kochi has even been referred to as the "Advanced Prefecture in Social Problems." KUT provides some hope in this matter. The two main academic fields at KUT are Engineering and Economics & Management, both very practical fields. This practical aspect of KUT can contribute to solutions of problems within the society of this region through the utilization of local resources.
KUT accomplished another administrative evolution, the unification of two public university corporations in April, 2015. A new public university corporation began governing two universities, KUT and the University of Kochi. At the same time, KUT's School of Economics & Management opened new facilities on the Eikokuji campus in the center of Kochi City. At that campus, KUT supports developments in economics, entrepreneurship and management. Also, in collaboration with the University of Kochi, KUT pursues joint research in new fields and promotes development within Kochi Prefecture.
Educational excellence, research excellence, and social contribution require both creativity and originality to work with new information, and the ability to communicate that information. At KUT, a university that enables creation and communication in a new knowledge culture, our entire faculty and staff will work together to create a campus where a variety of talents from inside and outside Japan can gather and innovate.
KUT will go forward and make its name heard throughout the world by continuing to evolve to meet the challenges that rise before us.
Masahiko Isobe, President of Kochi University of Technology