Faculty Members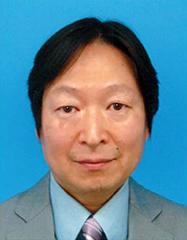 Professor
TANAKA, Seiji
Year of birth: 1965
Gender: Male
Affiliation:

- School of Environmental Science and Engineering
- Material and Life Systems Engineering Course, Department of Engineering, Graduate School of Enginering
- null, Department of Engineering, Graduate School of Enginering
Areas of specialization
Molecular Biology
Laboratory/research office
Cell Proliferation Control Laboratory
Control of cell proliferation is the most fundamental and important aspect of life. When cells proliferate, chromosomal DNA, the blueprint of every organism, must be precisely replicated and segregated. Any defect in these processes can result in death or in diseases such as cancer. Our laboratory is conducting research using yeast, which is a model system of eukaryotic cells, to reveal the regulatory mechanism of cell cycles and chromosomal DNA replication, and further to understand the mechanism of stable genome maintenance.
Current reseach topics
Regulation of chromosomal DNA replication in eukaryotes
Mechanisms for stable genome maintenance
Mechanisms for site-specific gene amplification
Interplay between the initiation of DNA replication and the regulation of chromatin
Educational background
1993: Doctor, Kobe University
1990: Master, Kobe University
1988: Bachelor, Kobe University
Professional background
2017-: Professor, Kochi University of Technology, School of Environmental Ecience and Engineering
2003-2017: Assistant Professor, National Institute of Genetics
1999-2003: , Research Fellow in Imperial Cancer Research Fund - Cancer Research UK
1999-2001: , JSPS Overseas Research Fellow
1994-2001: Assistant Professor, Osaka University, Research Institute of Microbial Diseases
1993-1994: , JSPS Postdoctral Fellow
Licenses
Academic societies
The Molecular Biology Society of Japan, The Genetics Society of Japan, Yeast Genetics Society of Japan.
You can see the continuation of the table with a side swipe.
Courses
* Courses provided in English are shown with (E) mark
Undergraduate school

Molecular biology of cell proliferation regulation
Internship
Seminar 2
Seminar 3
Genetics
Dynamics of cell function
Biology Experiment
Graduation Thesis

Graduate school

Seminar 1
Seminar 2
Seminar 3
Seminar 4
Life science seminar 1
Life science seminar 2
Life science seminar 3
Life science seminar 4
Individual Work for Graduate
Advanced molecular biology
You can see the continuation of the table with a side swipe.
Research activities
Research papers

Authors: M Miyazawa‐Onami, H Araki, Seiji Tanaka
Title: Pre‐initiation complex assembly functions as a molecular switch that splits the Mcm2‐7 double hexamer
Journal: EMBO reports, Vol. 18, No. 10, pp. 1752-1761, EMBO Press
Year: 2017
Authors: Seiji Tanaka, M Miyazawa‐Onami, T Iida, H Araki
Title: iAID: an improved auxin‐inducible degron system for the construction of a 'tight'conditional mutant in the budding yeast Saccharomyces cerevisiae
Journal: Yeast, Vol. 32, No. 8, pp. 567-581
Year: 2015
Authors: Seiji Tanaka, Y Komeda, T Umemori, Y Kubota, H Takisawa, H Araki
Title: Efficient initiation of DNA replication in eukaryotes requires Dpb11/TopBP1-GINS interaction
Journal: Molecular and Cellular Biology, Vol. 33, No. 13, pp. 2614-2622, American Society for Microbiology
Year: 2013
Authors: Seiji Tanaka, H Araki
Title: Multiple regulatory mechanisms to inhibit untimely initiation of DNA replication are important for stable genome maintenance
Journal: PLoS Genetics, Vol. 7, No. 6, p. e1002136, Public Library of Science
Year: 2011
Authors: Seiji Tanaka, R Nakato, Y Katou, K Shirahige, H Araki
Title: Origin association of Sld3, Sld7, and Cdc45 proteins is a key step for determination of origin-firing timing
Journal: Current Biology, Vol. 21, No. 24, pp. 2055-2063, Cell Press
Year: 2011
Authors: Seiji Tanaka, T Umemori, K Hirai, S Muramatsu, Y Kamimura, H Araki
Title: CDK-dependent phosphorylation of Sld2 and Sld3 initiates DNA replication in budding yeast
Journal: Nature, Vol. 445, No. 7125, pp. 328-332, Nature Publishing Group
Year: 2007
Authors: Seiji Tanaka, JFX Diffley
Title: Deregulated G1-cyclin expression induces genomic instability by preventing efficient pre-RC formation
Journal: Genes & Development , Vol. 16, No. 20, pp. 2639-2649, Cold Spring Harbor Lab
Year: 2002
Authors: Seiji Tanaka, JFX Diffley
Title: Interdependent nuclear accumulation of budding yeast Cdt1 and Mcm2-7 during G1 phase
Journal: Nature Cell Biology, Vol. 4, No. 3, pp. 198-207, Nature Publishing Group
Year: 2002
You can see the continuation of the table with a side swipe.
Social activities
| | |
| --- | --- |
| Published books | Role of CDK in Replication Initiation (chapter 13 in the book: The Initiation of DNA Replication in Eukaryotes), Springer International Publishing, 2016, ISBN 978-3-319-246 |
You can see the continuation of the table with a side swipe.